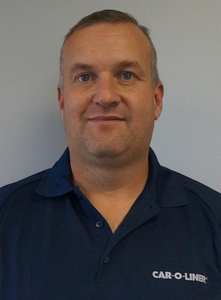 © Ugur Akinci
In a world hungry for training, a good career path is for technical writers to shift into technical training positions.
But even more interesting than this career move is building an expertise first in a non-writing field and then shifting to technical documentation and training.
Take Dan Trahey, for example, who started his career as an auto body technician, insurance appraiser and shop manager. After solidifying his knowledge base as a auto body repair expert, Trahey started to get involved in documentation of things that happen regularly in a body shop and while appraising damages in vehicles involved in accidents. In an auto-body repair shop one needs to follow a lot of steps and time-proven practices to complete the task in optimal time and at optimal cost. All that needs rigorous documentation.
Increasing documentation eventually creates another question: how does one transfer all that knowledge to new employees?
Also: how does one create similar documentation for new systems so that existing employees can be brought up to speed?
Enter technical training.
Dan Trahey has recently been hired by the international car-repair systems manufacturer Car-O-Liner and I congratulate him for his recent promotion.
The press announcement says "in his new role, Trahey will support the Car-O-Liner Academy training initiatives by developing technical education programs and technical writing, as well as supporting the company's distributor and customer network through technical presentations within the North American automotive aftermarket."
Training is one of the two expanding frontiers for technical writers (the other being structural writing). If you are thinking of ways to re-calibrate your career for better challenges and more income, or if you are non-writer who find the limits of your existing job description stifling, you should definitely look into the ways in which you can make the shift to technical training.