The following two tabs change content below.
Latest posts by techwriter (see all)
Flash drive sticks are great. They provide a lightweight solution to memory problems. I have one myself that I carry with me wherever I go.
But are you aware that the same innocent looking flash stick can actually be a Trojan Horse, carrying someone else's malicious code or virus?
How come? In essence, once you insert it into your USB port, every flash drive becomes a mini hard-drive. If all you have on it is a bunch of files and images that yourself have saved, then there might not be a problem.
But be careful every time someone hands you a flash drive! If there is a malicious executible file on the stick, it could automatically start to execute it the minute it is connected to your computer.
MS Word files fall in the same category. Be very careful about opening the MS Word files on a flash memory stick which is han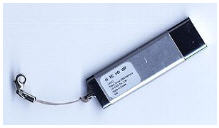 ded to you by others because Word is an excellent vehicle for all kinds of destructive macros. Once you open the Word file, macros execute and do whatever what they were designed to do.
Did you know that any high school student can write a 5 to 10 line Word macro that would wipe away ALL the files on your machine when the Word document is opened?!
Use and enjoy your flash drive stick but also keep in mind that sharing it with others is probably not a bright idea in this day and age of hacking frenzy.
(PHOTO CREDIT: Published under GNU Free Documentation License. Source: http://commons.wikimedia.org/wiki/Image:Flash_drive_usb_memory.jpg)