The following two tabs change content below.
Latest posts by techwriter (see all)
Inkscape is a wonderful FREE vector drawing program, almost as powerful as Adobe Illustrator.
If you are a commercial artist working for a Madison Avenue advertisement agency the chances are you'll need Illustrator since it became the industry standard.
However, if you are a technical writer generating relatively straight forward illustrations, you can create amazing drawings by using Inkscape. You can download it for free from here. It's available for both Windows and Mac OS X systems.
Here is how you can draw a curving chain in Inkscape (version 0.46):
1] First create one link of the chain with the side view of the second link:

2] Then draw a curve, either with the Bezier pen tool or by using one of the closed path (rectangle, circle, star, polygon) tools.
3] IMPORTANT: Make sure that your chain-link image is the TOPMOST selection. Otherwise this method will NOT work. Click the TOP SELECTION button as shown below: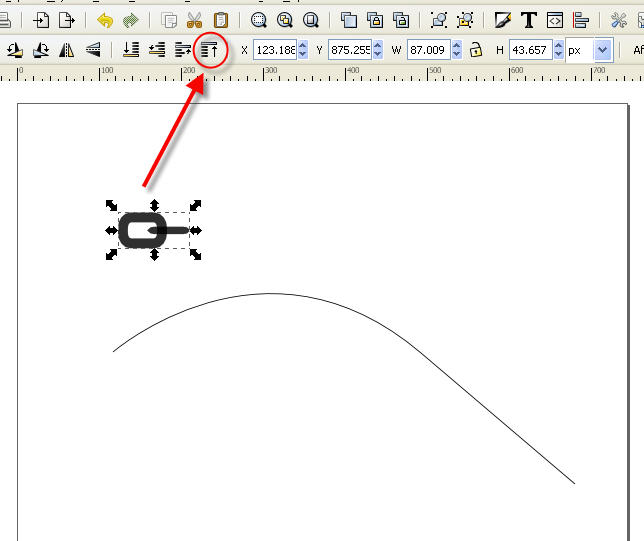 4] Select both images by pressing the CTRL+A keys or selecting Edit > Select All from the main menu.


5] Select Effects >Generate From path > Pattern Along Path from the main menu to display the Pattern Along Path dialog box.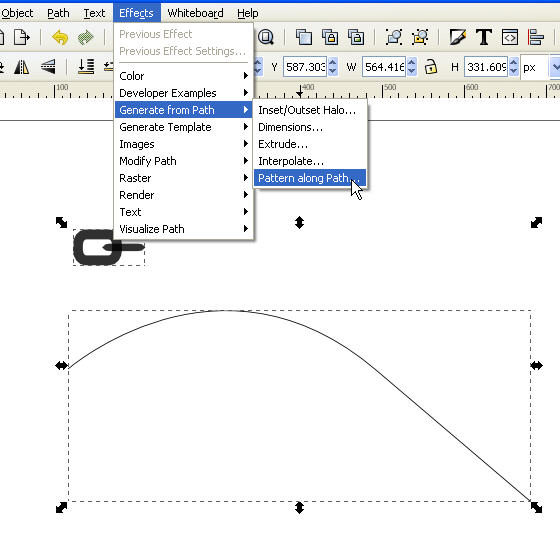 6] Configure the Pattern Along Path dialog box settings as below: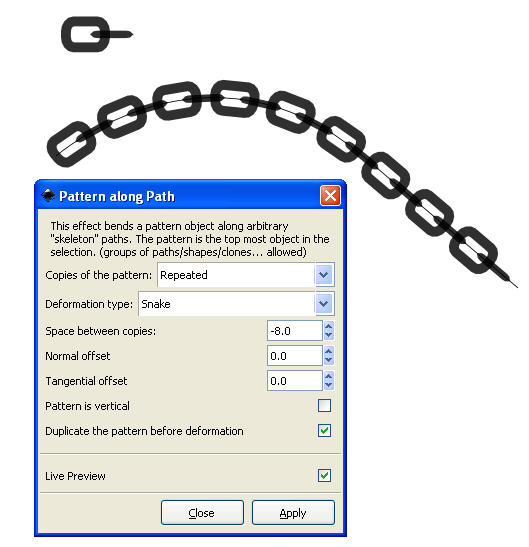 7] Click Apply first, and then click Close. Your chain will be created before your very own eyes.
8] Click and drag the chain to separate it from the path underneath.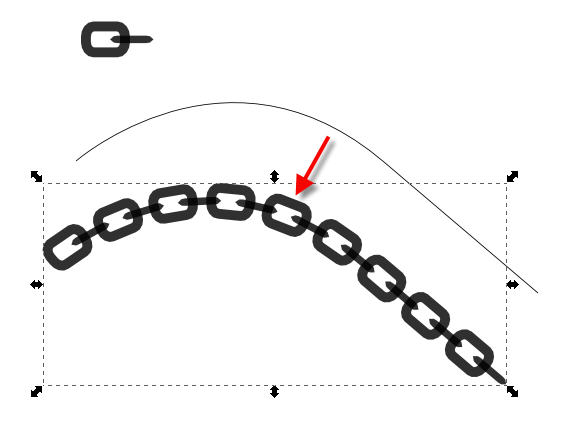 9] Select and delete the underlying path (curve). Play around with different STROKE and FILL colors and attributes to change the appearance of your chain just the way you like: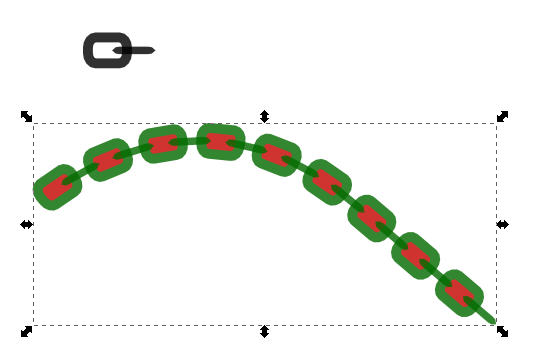 10] Try the same technique by using a circle or a SPIRAL and with different objects (a star, or a cube, etc.). Go wild and have fun!