The following two tabs change content below.
Latest posts by techwriter (see all)
© Ugur Akinci
There is a very easy way to create wallpaper or any background image by using Inkspace, the FREE vector drawing program that you can download from here.
The crucial thing to remember is the difference between the two SELECTION tools: the direct selection tool (F1) and path selection tool (F2). Once you get the hang of which one to use when, you'll be miles ahead in your Inkspace training.
1] First, draw a star (or any other object) that you'd like to use as a background/wallpaper image.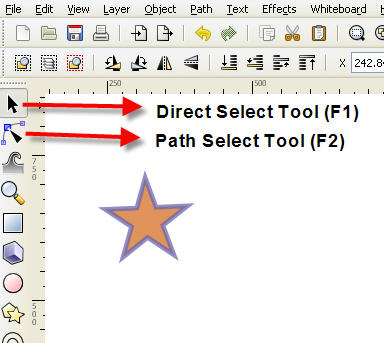 2] Select the image (or images) by using the direct selection tool (F1). Double-headed black arrows will appear around the image's dotted-line frame.
3] Then, select Object > Pattern > Objects to Pattern from the main menu to transform your image into a pattern element.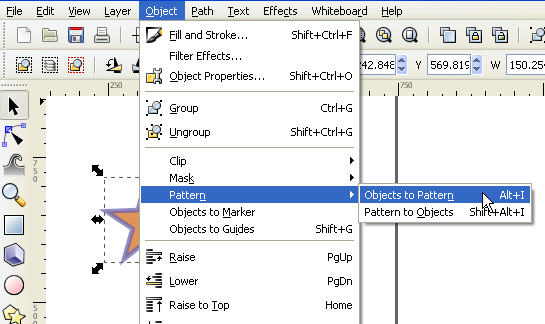 4] Click on the image (star, in this case) once again, this time by using the path selection tool (F2). You'll notice that the handles around the dotted-line frame change immediately.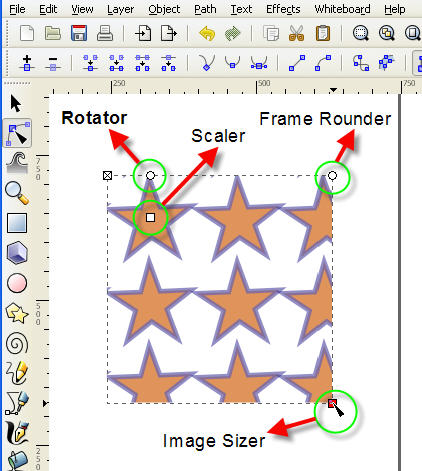 5] By clicking and dragging the Image Sizer square, stretch the size of the whole wallpaper image to the desired length and width.
6] By clicking and dragging the Pattern Scaler square, reduce or increase the size of each individual pattern image.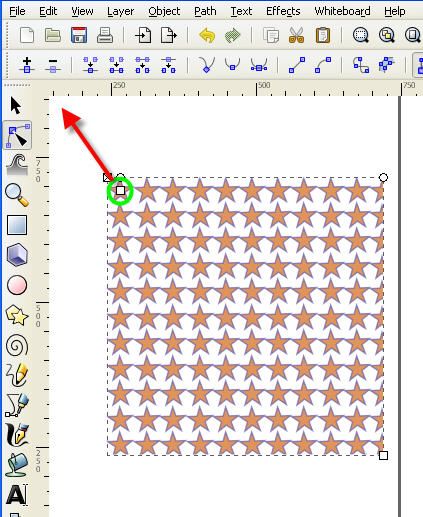 7] By clicking and moving the rotator circle either clockwise or counterclockwise, rotate the whole image in the direction you want. Note that you can pull the rotating point out of the image frame, by placing the fulcrum of rotation to an outside reference point.
And basically you are done. Save and use your image anyway you like.
Here are some sample wallpapers that I've created within minutes by using this basic method.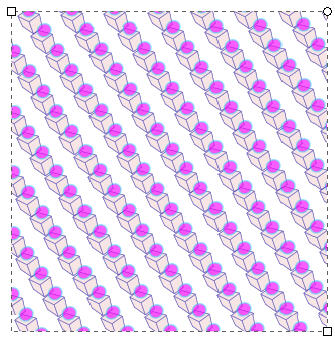 Don't forget: you do not need to have only one graphic image for your wallpaper. Mix and match calligraphy, solid objects, all kinds of lines and even imported images for your wallpaper. Experiment and enjoy!