The following two tabs change content below.
Latest posts by techwriter (see all)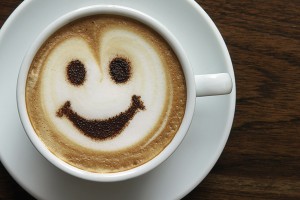 © Ugur Akinci
If you draw out the parallel elements in seemingly different things you can establish analogies and write interesting articles. By drawing an analogy between two objects or processes you throw a fresh light on both. You thus create a new venue of  evaluation that did not exist before.
GOURMET COFFEE and FREE-LANCE WRITING
For example, one can argue that there are interesting parallels between the problems that a gourmet coffee business and a free-lance writer face.
In both cases, increasing the number of clients and business volume brings with itself a QUALITY CONTROL problem, which may in turn damage the value of the product itself.
Imagine a writer, who makes a name for herself as a political commentator, starts writing crime novels… this might be okay.
Jim Lehrer is doing that successfully for years now without diluting the image of his "main brand" of political reporting and commentary.
This would be analogous to a gourmet coffee shop serving tea besides coffee.
Different products, but not that terribly apart. Imagine though the same writer also getting into writing celebrity gossip and obituaries?
Wouldn't you have question marks in your mind about that writer's specialty?
If a famous political commentator starts to write celebrity gossip we would read his or her political output with a totally new reservation.
And probably we would soon start to distrust BOTH her political and celebrity gossip columns.
This is analogous to a retail coffee store starting to serve omelets, pea soup, and stir-fry wok dishes.
The need to specialize in one thing and then do it better than anyone else is obvious for both the gourmet coffee company and a free-lance writer.
And the remedy could be similar too.
TRUE FACT: Sometime in March 2008, thousands of Starbucks stores all across America closed their doors for three hours to retrain their barristers in the basics of brewing a cup of coffee good enough to call it "Starbucks coffee."
That back-to-basics move may save a writer's career as well.
Probably by taking a new and advance-level training class in screen writing a writer may rejuvenate her screen writing career and wipe away the question marks created by her previous forays into technical writing.
Let's try with two more analogies:
RAISING BABIES and BICYCLING
Both require CONTROL: Mom (or dad) controls the baby.
Cyclist controls the bike.
Both require LONG TERM STAMINA: Mom needs to stay up whole day and night on her feet.
A cross-country cyclist, or a Tour de France competitor, also needs to remain vigilant and hang in there as long as the race is on.
But being a mom continues for YEARS, without a let up; whereas a cyclist can relax an stop being a cyclist when she's not racing.
Moms don't have that luxury.
For every UPHILL there's a corresponding DOWNHILL, both in cycling and child-rearing.
This may be more true for cycling than child-rearing.
SINGING and WRITING A SCREENPLAY
Both has RULES. You need to follow a FORMAT in both.
A singer needs to observe the conventions of his genre.
A country singer would better not write a song with the cadences and motifs of a sad Middle Eastern lament, or a Japanese Kabuki aria.
A screenwriter who writes film noir should similarly not include mile-a-minute jokes and pratfalls and pie-in-the-face slapstick comedy.
After a singer sings a song, whether the song will become a wild popular success depends on factors that she cannot control.
Same thing with a screen writer.
To this date nobody knows why some of the best screenplays produce box office bombs and some really bad scripts end up as financial success stories.
As the famous screenwriter William Goldman said, in Hollywood "nobody knows anything."
A singer can go solo too but more often than not she'll need a band to accompany her.
A screenwriter may have an accompanying co-writer but more often than not he'll write it alone, by himself.
Writer's Guild protects the rights of produced screen writers with a minimum "scale" payment for different kinds of screen plays.
There's no such union protection for singers.
A singer gets paid whatever she or her agent can get from an employer or music producer. You can easily multiply these examples to come up with fresh ideas for your future writing projects.
(An excerpt from my book 101 Ways to Power-Up Your Writing )