The following two tabs change content below.
Latest posts by techwriter (see all)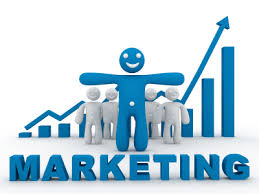 © Ugur Akinci
For the last three years I've been writing articles regularly with the specific purpose of marketing my own information products as well as those of others.
So far I've published over 1,000 articles on various article marketing sites like Ezine Articles, Web-Site Articles, American Chronicle, HubPages, Xomba, and others.
I've learned a lot during these last three years by making all the mistakes you can imagine — talking about learning by "trial and error"!
In the days ahead I'd like to share with you all the hard-earned lessons I've learned in a series of articles on Article Marketing.  I hope you'll avoid the mistakes I've made by learning from these posts and prosper with hard work and persistence.
A Note on the Pronoun "He"

Throughout this series I've mostly used the third person singular male pronoun "he" to refer to anonymous others just for the sake of convenience and to avoid the awkwardness of using the composite pronoun "he/she" or the grammatically wrong "they" that I see sometimes used these days. As a married man who loves and respects women and considers himself a feminist, I apologize from all my female readers in advance and take refuge in their understanding.
What's "Article Marketing" ?
In case you have not heard the term before, "Article Marketing" refers to the marketing technique in which you write informative original articles and post them on the Internet, with each article containing your marketing message at its footer.
If and when the readers like what you have given them for free in the article, they'll reward you by clicking the hot-link you've provided in the footer and  subscribe to your ezine, buy your product or service, etc.
It's a give-and-take method. You give free quality information. In return, the readers give you their traffic, and hopefully, their business.
Article Marketing is a long term marketing campaign that seems to have negligible results in the short run. It's no short-cut to overnight riches.
But in a year or two, an article marketing campaign can become a formidable juggernaut, bringing you more traffic than you can handle.
It all depends… whether you're doing it properly.
7 Principles
In the days ahead I'll share the seven time-tested principles that I've discovered during the last three years through my own trial-and-error efforts:
PRINCIPLE #1 – Choose a Method (Keywords or not?)
PRINCIPLE #2 – Maximize Your SEO
PRINCIPLE #3 – Write Niche Content in Modules
PRINCIPLE #4 – (Don't shoot yourself in the) FOOTER
PRINCIPLE #5 – Post Your Articles to High-Traffic Sites
PRINCIPLE #6 – Recycle and Monitor Your Articles
PRINCIPLE #7 – Integrate with Social Networking Sites
I honestly believe you'll do much better than I did if you follow the these principles although ultimately your success will depend mostly on your own efforts.
We'll continue by looking at each principle in the posts ahead…