The following two tabs change content below.
Latest posts by techwriter (see all)
Inkscape is a free vector drawing program which is ideal for many of the illustrations drawn by technical writers. The fact that it's available for free makes it a great resource for those freelance technical writers with limited budgets to spare for more expensive vector programs like the Adobe Illustrator.
Inkscape has a Layers menu similar to that we find in Adobe Illustrator, however with less functions.
When you launch Inkscape the layers drop-down menu is displayed at the bottom of your drawing board: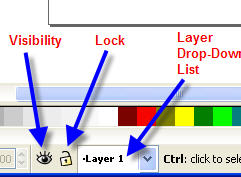 I recommend you display it on the right sidebar by selecting Layer > Layers from the main menu. It would be much more versatile and useful it you display it as  tab: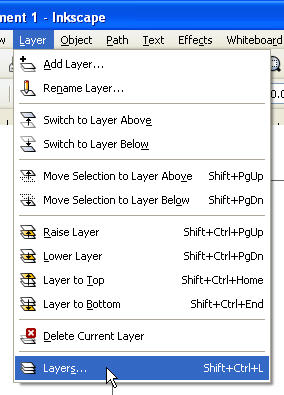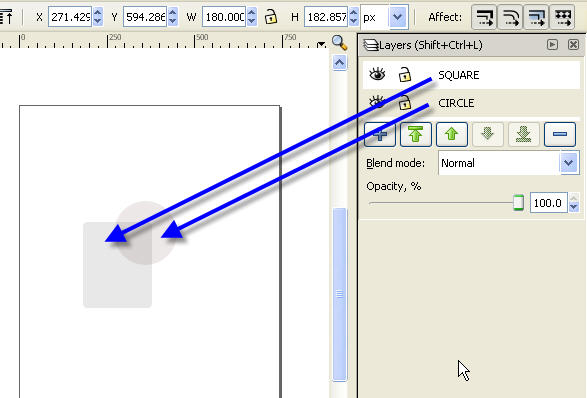 Here are some of the Layers Tab buttons and their straight-forward functions: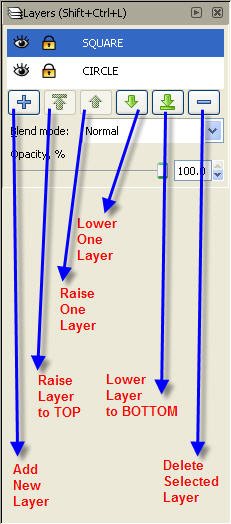 To make a layer invisible, click on the Open Eye icon. The icon is replaced with a Closed Eye icon. That would become handy when you have too many objects on the drawing board and you'd like to make some of the shapes disappear temporarily in order to work more comfortably on the other drawing objects.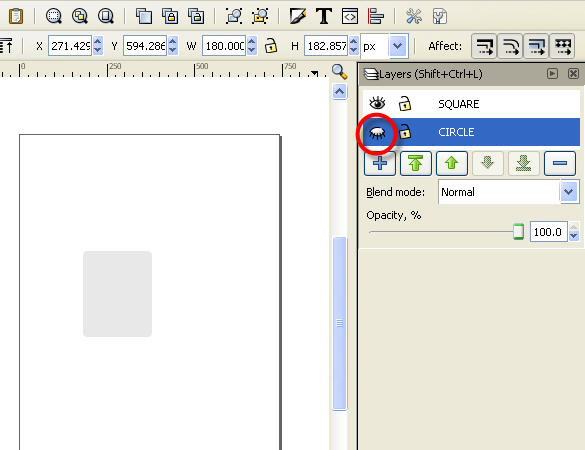 You can also Lock all the objects in a given layer by clicking on the Open Padlock icon. The icon is replaced with a Closed Padlock icon.That would prevent you changing any objects inadvertently while working on other shapes nearby.
You can also decrease the transparency of a selected layer by moving the Opacity lever to the left.
Inkscape also allows you to blend in the transparency levels of different layers by selecting one of the limited options from the Blend Mode drop-down list: