The following two tabs change content below.
Latest posts by techwriter (see all)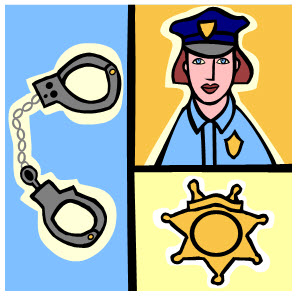 By Vikram Singh
Nearly all Microsoft programs have an option for setting up different levels of passwords. These passwords can be used for specific actions, such as, preventing reading, accessing or modifying any particular file. We have all used the feature at some point and it can be easily said that it is a great tool to have at your disposal to protect the privacy of your work.
The only problem is, what do you do if you forget the password yourself? Is the file forever inaccessible?, Can You recover the Lost Password?
Well there was a time when, if you forgot your password it was gone for good, but these days there have been huge advances in technology and there are software's available to help you remove password protection from Microsoft Word and other MS Office Programs. So if you wish to recover your lost password and access your important file again, then continue reading this article to find out how…
Microsoft Office 2007 and onwards came out with significantly improved security features. Passwords to open Word documents are extremely hard to break but nevertheless they can be cracked.
Only two basic methods of password breaking can be used: dictionary search and brute force attack. The quicker option is dictionary search; however this option won't be off much help if the password was created artificially.
The other option is Brute Force attack, this method tries to track the password down by searching all possible combination's of specified symbols, starting from very short sequences, so you can recover a password no matter how long or complex it might be. If the forgotten password contained less than six symbols, it can be recovered quickly. Long Passwords will take a while to recover, but with the aid of good software they can be retrieved fairly easily.
So if you have accidentally lost or forgotten an important password to a Microsoft Office (Word) Document, then don't eat your brains out over it, you can still recover the lost password and remove password protection from Microsoft Office. All you need to do is get your hands on a good Password Recovery Software and you should be able to access your restricted files in a matter of minutes. Most Remove Password Protection Software's offer a Free Download these days, so you can try out the program risk free to see if your passwords are recoverable.
If you have Lost or forgotten the password to an important file, Don't Panic, all hope is not lost, With the right Password Recovery Tool you should have access to your files in no time. I have personally used a program called Office Password Recovery Pro to recover some lost passwords, it has worked wonders for me and I'm sure it can do the same for you. Not only can you retrieve forgotten passwords for Microsoft Word, but also all other Office Programs, It also supports earlier versions of Microsoft Office from 2003 onwards. Check It Out