The following two tabs change content below.
Latest posts by techwriter (see all)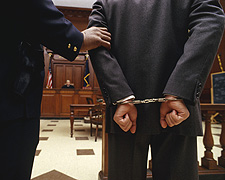 by Gary Karbon
Guest Writer
The bearded young man showed up at the door of the famous copy writer just like that. Without any appointments or anything.
"Can I help you?" said the writer who has published over 70 books and numerous articles to his name.
The young man looked at the writer without any emotions and handed him a thick stack of papers.
"You're served!" he declared coldly, turned around and disappeared.
The plaintiff was a large corporation with deep pockets. So the writer called his attorney and discussed the case. He was told that he did nothing wrong and there was no problem — in principle. But to defend his case he'd still need $100,000. So he was recommended to settle the case without going to an expensive trial.
"And fortunately, the whole thing only cost me around $2,000 or so out of pocket," says Bob Bly, also known in the business as the "Guru of all copy writers."
The question remains for all writers: how well are we protected against such lawsuits?
If you think you're immune to lawsuits just because you're not openly insulting anyone, think again…
Here are some of the questions you need to ask yourself:
Do you know the 5 types of rights controlling the use of your published work?
Does the "fair use" doctrine allow you to quote up to 300 words from other books in your book?
A person you interviewed doesn't like what you wrote about her. Can she sue you for libel?
You can suffer serious losses if you don't know the answer to questions like this or end up going for the wrong answer.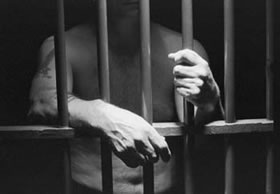 Let's take another question: do you know the legally correct way to deduct your "business expenses" from your income tax? For example, can you deduct the mortgage interest of your home just because you have a "home office"?
First off, to deduct anything, the expense must be a related to a "business" and not a "hobby." That means keeping detailed records of your expenses and daily activities. That's how you can document for IRS that your business expenses were "both ordinary and necessary." To be "ordinary" an expense must be "common and accepted in your trade or business." And the definition of "necessary business expense" is one which is "helpful and appropriate for your trade or business."
You can deduct such things as mortgage interest, home insurance, rent, telephone, cable and Internet expenses to the extent that you use them exclusively for your business. For example, if your home office occupies a quarter of your house by surface area, then you can deduct only a quarter of your mortgage interest, home insurance, etc. as "business expense." However such deductions may create their own problems at the time you want to sell your house. Refer to IRS Publication 587, Business Use of Your Home, for more details on what you can and cannot do as a writer.
Taking legal issues lightly can cause you great damage as a writer. You can lose your savings, future income, your vehicle, your kids' college fund, even your house due to legal fees and judgments brought against you. Such a catastrophe can leave you and your family out on the street without a penny to your name.
Here are two solid recommendations:
1) This article was written for information purposes only and does not intend to replace any legal advice.  Always consult an attorney and/or a licensed tax or finance professional before making any decisions regarding your legal obligations and status.
2) Educate yourself by reading more on this crucial topic in order to know what questions to ask to your attorney. A good book on the topic may give you a better idea about the complexities involved in this field.
A short and easy-to-read but comprehensive book on this important topic is the "Legal Issues for Freelance Writers"  by Reba Kennedy, Esq. In her legal guide for writers, there are answers to the most common questions freelance writers ask about the law.