The following two tabs change content below.
Latest posts by techwriter (see all)
Writing about health and medicine is a narrow technical writing niche since in its most generic sense technical writing is describing for an audience the procedural steps to follow in order to reach a predetermined goal.
That's why if you are, for example, writing about how to lose weight, then you are a technical writer.
If you are writing copy describing the health benefits of a certain drug or health supplement, then you're writing technical copy as well since you're describing the ways in which the product in question will lead you to the promised goal.
If this is the kind of technical copy writing you do, you need to be careful about being CORRECT since in my b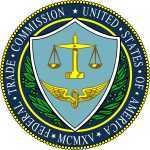 ook correctness is the very first requirement of good technical copy.
Apparently, the U.S. Federal Trade Commission also shares this point of view. Early this year the FTC sentenced the popular infomercial marketer Kevin Trudeau to pay more than $37 million for violating a 2004 stipulated order by misrepresenting the content of his book, "The Weight Loss Cure 'They' Don't Want You to Know About."  Click here to read the full details of this interesting story.
Yes, we do have the First Amendment and freedom of expression in the United States but when it comes to incorrect technical writing, coupled with money changing hands, such false content is similar to yelling "Fire!" in a crowded theater — that is, it's not covered by the First Amendment. That's why you need to be extra careful when writing about health matters, medicine, or health supplements.
I remember the difficulties I had a few years ago when I was commissioned to write web copy for a product that was supposed to be "effective" against immune system ailments.
I quickly realized that not only I couldn't use words like "cure" but I could not even use the testimonials of the customers who used the product and benefited from it.  I ended up turning down the assignment because I realized there was no effective way to introduce the product and describe its benefits while staying within the tight boundaries established by the U.S. regulatory agencies.
Write well, serve the public truthfully, and provide a good livelihood for yourself and your loved ones — but always within the boundaries of the law.
P.S. By the way, here's a good e-book to read if you'd like to write copy for health supplements without "getting into trouble."