The following two tabs change content below.
Latest posts by techwriter (see all)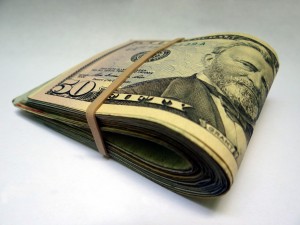 By Phil Johncock
One of the top complaints from grant funders is the huge percentage of proposals they receive that do not even match their funding priorities.
As many as eight out of ten proposals don't fit. That's 80%!
If you want to set yourself up for failure in grant writing, be amongst this 80%.
How can 80% be so wrong?
Here are three reasons provided by funders themselves:
Stopping short. Grant seekers like you and I often do keyword searches on the Internet. Everyone does it. The Web is easy and fast. Let's look at an example. Say that a particular foundation shows up in your results. Instead of going further into the funder's description to see what they mean by their priorities, novice grant writers stop there. They submit a proposal without further research. Big mistake.
Failure to look at prior grantees. Another reason for the high percentage of off target proposals is that grant seekers often fail to look at prior grantees. It's not your fault, though. No one taught you to first seek out agencies and groups who have received grants from your target funder in the past. Contact one past grantee. Quickly, you will discover if your project is on target or not.
Making inaccurate assumptions about the grant maker. Even if you have resources to research potential funders, you can still be off the mark. One way is by making inaccurate assumptions about the grant maker (or the grant making process). From your perspective, you may be filtering the information through your value glasses, a term coined by grant writing expert David Bauer. Successful grant writers understand their own perspectives, their own values, as well as ways to overcome inaccurate assumptions.
SOLUTION
Below are four steps you can take to avoid being off target:
STEP 1 – Find out if there is a match between you, your agency and the funder priorities before you even begin to write a proposal. Find the application forms and guidelines. Look these over thoroughly. If there is no match, stop here. No sense going any further and wasting your time, or the funder's time, either.
STEP 2 – Get a list of grants previously funded. Looking at the list, ask yourself, "Are any of the agencies similar to yours?" If not, why not? It may be time to stop. If yes, it is a positive sign to continue the process.
STEP 3 – Contact a past grantee. Ask, "Are there any hidden agendas in the funder guidelines?" Ask, "Are there any inaccurate assumptions they had about the grant maker when they started out?"
STEP 4 – Make a pre-proposal contact with the funder. Tell the contact person you have studied their program guidelines carefully and you have some questions. Ask the contact person if he or she would prefer to answer questions in now or schedule a 15-minute interview later. Briefly describe your project, making a connection with the funder priorities, whenever possible. Ask, "Does this project fall within your current priorities?" Ask, "Would you be willing to review a 2-3 page pre-proposal?" If they say, "Yes," (and a lot of them do), then you have a chance to better match your proposal to their priorities.
And now I would like to invite you to claim your free subscription to the Grant Writing Newsletter when you visit http://GrantWritingNewsletter.com.