The following two tabs change content below.
Latest posts by techwriter (see all)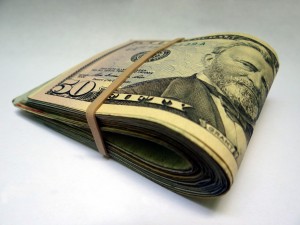 By Ernest Beilstein
To become a successful grant writer, you have to undergo some form of education that includes training courses, to improve your skills as a writer. This is just to ensure that you do not have so many trial and error encounters as would be the case for most newbie writers. You may wonder who a grant writer is. A grant writer is an individual who takes his or her time to research and write proposals, mostly business proposals, requesting for financial assistance in terms of free money. The issuance of grants is a long process that has to follow certain procedures if you are to write a successful proposal.
Education attracts the highest amounts of grants awarded, for it is an essential sector in any modern economy. Governments usually set aside a certain amount of money from their coffers for the purposes of channeling it to educational institutions, as grants. The main problem is that most institutions lack professional grant writers who may assist them to ask for these funds. It is interesting to note that most companies and institutions use their employees, who are not even experienced in grant writing, to tackle the applications involving grants. The companies end up losing the application due to the poor presentation.
Education is a more worthy sector to offer grants to as compared to business companies and other organizations. Governments and donor organizations prefer to give grants to educational institutions since education plays a key role in the development of a country's economy. The simplicity of offering these grants to educational institutions offers you a chance as a writer to utilize your skills and earn a decent livelihood but before proceeding into the profession, there are certain considerations that you have to make.
Good grant writers earn a lot of money and it is therefore advisable that you invest your time and money to improve your writing skills. You may achieve this by enrolling for a part-time course, taking online courses or by simply volunteering your services for a while until you get the gist. Grant writing demands that you have skills in creativity and persuasion and if you lack any of these, it would be wise to pursue a different form of writing.
To build up as a grant writer, it is wiser to study as many sample grants as possible, especially the successful ones. The sample grants are readily available online and even in some local libraries or information centers. Studying these grants will enable you to have a clear idea of how grants are written, the most effective methods of writing, how to present the objectives and finally estimate a realistic budget. You should constantly keep track of the types of grants you are studying since there are different types of grants, which all use different methods and styles of writing.
To become a good grant writer, you need to learn from the best and this includes seeking the opinion of an experienced grant writer, on your piece of work. The experienced writer will definitely offer you some advice on how to write a persuasive proposal and frankly indicate to you the areas that need improvement. Thereafter, you should now focus on the indicated areas that need improvement. Grant writing needs someone with an eye for details and is good in research. If you are good in research, can follow instructions and write clear and concise sentences, then you can make a good grant writer.
Like all writers, grant writers need to ensure that they have strict self-discipline. This will ensure that you meet all set deadlines and that you work under the stipulated time schedule. As a grant writer, you must never submit under-researched or over-researched work, for the proposal will make or break the application of the organization. You must never accept to write proposals for organizations if you are not completely competent to do so.
Grant writers also experience writer's block; a situation whereby you run out of writing ideas to the extent that even formulating the first sentence is a cause of alarm. Writer's block can be so devastating to you as a writer for you never know when it will end or how many times you may experience it. However, there is no cause to worry for there is a solution to the problem, which is readily available. As a grant writer, you will never have to worry about writer's block, if you follow the working guidelines indicated in the website above.