The following two tabs change content below.
Latest posts by techwriter (see all)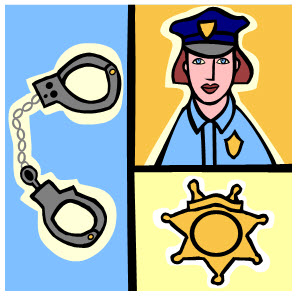 By Ernest Beilstein
Police report writing exercises involves training the police department on how to write different forms of reports. As a civil department, the police usually write different types of reports ranging from criminal reports to accident reports. Actually, any activity that involves the police department has to be put in writing as a report. For instance, when an accident occurs, the highway patrol police have to write a report regarding the accident. This report includes information such as time of accident, casualties, survivors, cause of accident and other relevant details.
During training, the police have to carry out different forms of police report writing exercises. This will enable them to execute their work effectively, once they graduate from the police academy. The report writing exercises depend on which department you will be working in. The format of writing these reports is very different for there are different cases involved. A homicide report cannot be similar to a burglary report or an accident report. It is wiser to focus on one form of writing for some time before trying other forms of police report writing.
The contents of police reports usually vary too. Taking the example of an accident report, the contents could be the date of accident, time and place of accident, relevant information as regards the accident, the scene's description such as terrain conditions, weather at time of accident and time of day. Other information may include the names of the vehicle owners or parties involved, witnesses, drivers' names and ages, names of the injured parties, summaries of their injuries; whether fatal or minor and finally information from the drivers' documents.
As you may observe, the police reports are usually very detailed and require high levels of concentration and the ability to write logical information. Police report writing exercises may help to perfect your abilities but in the end, they may be very boring and tiresome, especially if you are writing the same thing repeatedly. However, you should not give up for practice makes perfect. As a police report writer, you must ensure that you do not leave out any information. Information is very important when it comes to solving cases and enforcing the law hence, you must obtain all relevant data from whichever reliable source you get.
Some police report writing exercises may take even months to complete depending on the case involved. Writing reports for old cases may take place after years of abandoning the case. This usually involves cold cases that were either withdrawn for sometime or abandoned all together. Writing a police report therefore, is an activity that demands constant exercises for you to improve your skills in writing. As a police officer, it would be very embarrassing for you to be unable to write a police report after carrying out thorough investigation. These reports are useful when it comes to determining the guilty persons and conclusion of court cases.
The good thing about police reports is that they are readily available at the local police stations. However, you will have to part with a small fee just to gain access to the files. Some files may be unavailable or inaccessible due to their sensitivity as regards to ongoing court cases or if they have confidentiality labels. In actual sense, most police records are public records and hence available to any interested parties.
Police reports are not only important for court cases and the public but also for insurance companies. Insurance companies often lose a lot of money due to fraudulent financial claims from their clients. A police report will give clearer information to the insurance company investigators, so that they may be able to make an informed decision as regards to claims. It is therefore important that the officer writing the report to include all the facts as related to the cases under investigation.
When writing police reports, you may suddenly experience writer's block. Writer's block affects all forms of writing, whether it is writing a simple love letter or even a complex investigative report. Writer's block is a temporary experience that affects writers in that you run out of writing ideas for a while before regaining writing touch again. You might never know how long writer's block will affect you. It is therefore advisable for you to find a solution before it affects you. Solutions and advice as regards to writer's block is rare for most are just quick fix solutions that do not last. The best and most lasting solutions are available.