The following two tabs change content below.
Latest posts by techwriter (see all)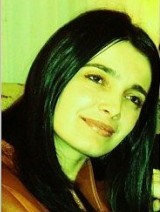 By  Rita Gergi
There are several types of communication used in the corporate world. If having to choose two most important types of communication in the corporate environment, I would say memos and letters would perfectly fit. Memos are an important means of communication. Employees use memos to communicate with each other and are kept within the company. Memos are flexible and are written for different purposes. They can be written for up-to-date status reports on a project, confirmation of a meeting and its vital information such as date, time, and place. For example:
A company has appointed a team of employees to build a new software program for use with the Microsoft Windows Operating System. Upon further researching, the discovery was made of an element improvement that would enhance the software program. The team manager would create a memo to the team members alerting them to this development and a scheduled meeting; being sure to include date, time and place of the meeting in addition to a mandatory attendance requirement, in order to learn how to introduce the new element into the software.
Letters are used for communication outside of the company. They can be used to communicate with colleagues working at another company, a salesperson, clients or prospective clients, an agency, or friends anywhere in the world. Writing a letter on company letterhead stationary and signing the letter constitutes a legal binding contract. Attention must be paid to formatting, tone and avoiding errors at all cost. Letters reflect on the writer communication abilities but are also a reflection of the writers company. A corporate employee would use this type of communication when conveying good news or bad news to a client, to address a complaint with an outside company, or to address a complaint received from a customer concerning the employees company or the company product. Using the same scenario as above in writing memos, an example of when to write a letter is:
The addition of the new element being built into the new software program will most likely result in the change of the projected release date of the new software. The First National Bank of *Timbuktu (in the country of Mali in West Africa) has an order in for the software scheduled for its original date of release. A corporate official would write a business letter to the company explaining the delay in releasing the program, why, and the new projected release date. Additionally, asking for permission to process the banks product order on the scheduled new release date.
* A writer must remember to research the cultural ways of other countries like their way of stating date and time, ensuring they get an understanding of what is being said in the letter.
Rita Gergi is a freelance writer. For more information please visit [http://it-tutoring.net/]http://it-tutoring.net/