The following two tabs change content below.
Latest posts by techwriter (see all)
© 2010 Ugur Akinci
Writing technical articles to review and explain consumer electronics is an excellent freelance niche to specialize in. The opportunities are plenty. You can even set up a web site for yourself dedicated to such reviews.
But there is a learning curve to all that since the technology keeps changing. You've got to keep up with it.
Take the new generation of Intel Core processors, for example. Do you know the difference between a Ci3, Ci5, and Ci7 chip? Here is a primer to help you write intelligently by using the right terminology.
Hyper-Threading technology (a.k.a. HTT or HT) is a central concept to understand all the Ci-series chips. It refers to a technology owned by Intel corporation to execute multiple operations at the same time. The first chip that had HT was Xeon (2002). Pentium 4 had HT as well.
This is sometimes also referred to as multithreading as well. Each "process," every series of calculation prompted by an application command, is considered a "thread" of processing.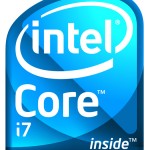 Hyper-Threading adds "virtual" or "logical" processors to the existing duo (two) physical processing chips. That way the processing capacity of the chip is multiplied, depending on the workload. One major criticism of HT was its high energy use.
All Ci-series chips feature HT. But they have a lot more as well.
Core i3 has Hyper-Threading which in effect works as though 4 chips are at work, also referred to as "4-way processing." It's the most affordable of all Ci chips.
Core i5 has everything C i3 has but it adds Turbo Boosting. Some applications are written to work with single-threading. That is, they are written to execute only one process thread at a time. When a chip like C i5 has Turbo Boosting, it detects the single-threaded application and increases the processing speed (as the turbo charger of a car engine would) for faster execution.
Core i7 is the most powerful and most expensive of all Ci chips. It incorporates every feature of the other two Ci chips. Plus, it features "8-way processing" as if it has 8 physical processors. It actually has "quad-core" (4) physical processors. This allows C i7 to slow down and "step on the gas" of processing speed, depending on the application. Intel is expected to release a six-core chip in March 2010.
Compare these chips with the humble (and very affordable) Intel Celeron which features "1-way processing," and thus is significantly slower. If you are a hard-core gamer or work with complicated statistical packages that require a lot of computational power, you should go with Ci7.