The following two tabs change content below.
Latest posts by techwriter (see all)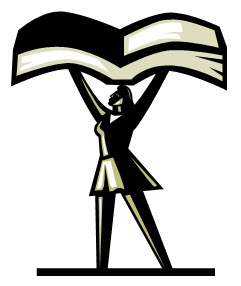 © Ugur Akinci
If you end up printing your technical documents please be aware that there are no "standard" paper sizes across the globe. To remember that becomes very crucial when you're a part of an international documentation team or doing business for global clients.
Paper sizes fall into one of two broad categories: The U.S. and "European" or Metric sizes (which covers all non-US and non-UK countries).
U.S.  sizes are usually expressed in inches and the European sizes in millimeters.
Here are the paper sizes that I've used more than others during my technical communication career:
1) The Letter
The most popular U.S. paper size is the "Letter," the familiar 8.5″ x 11″ used in all offices across America. It's also known as "A" size. Its European counterpart is A4, which close: 8.3 x 11.7 inches or 210 x 297 mm.
2) Legal
Next comes the "Legal" size: 8.5″ x 14″ in U.S. which really does not have a rough equivalent in the Metric system.
3) Ledger
Third comes the strange and fascinating "B" size ("Ledger") at 11″ x 17″. It's metric counterpart is A3 which measures 11.7 x 16.5 inches, or 297 x 420 mm.
4) "Shortie"
One other size I use frequently for small or short documents is 8.5″ x 5.5″, which is exactly the half of A or Letter size. There is no commonly-used U.S. name for that size. That's why I like calling it a "shortie" 🙂 But in Europe it's referred to as A5 and it comes as 5.8 x 8.3 inches or 48 x 210 mm.
Check out this resource for all other sizes available across the Ocean: