The following two tabs change content below.
Latest posts by techwriter (see all)
FIFA did a great job in designing its MatchCast web site where you can follow ongoing matches in real time. There's no video or sound but an excellent minute-by-minute play-by-play, with ample stats and information for your enjoyment.
The four tabs at the top of the screen do a great job in sharing such "meta data" as the referee, the stadium where the game is played, etc. The last tab allows you vote for the Player of the Game ("Man of the Match").
(Click on images to see a larger version.)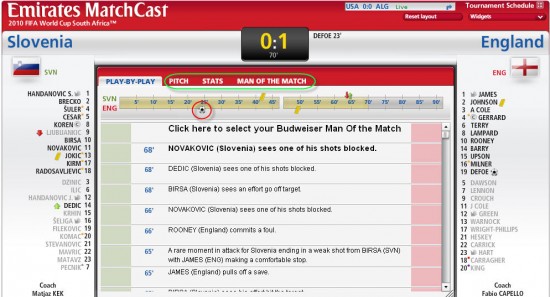 Goals are marked with a FOOTBALL icon on the Timeline.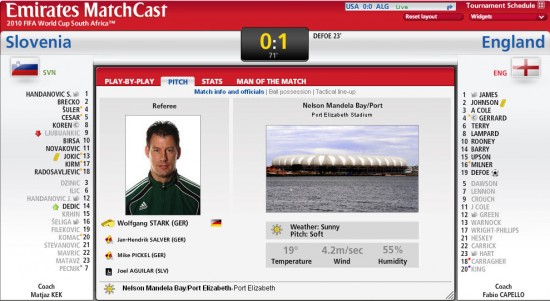 Second tab introduces the referee and the stadium, plus weather conditions…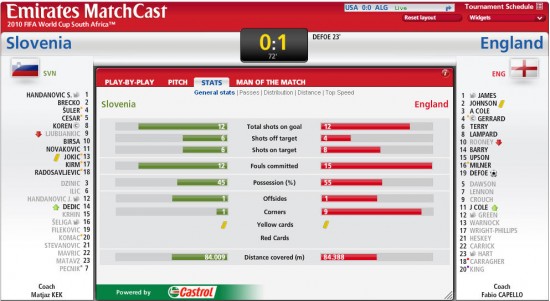 Third tab shares LIVE game statistics, updated dynamically…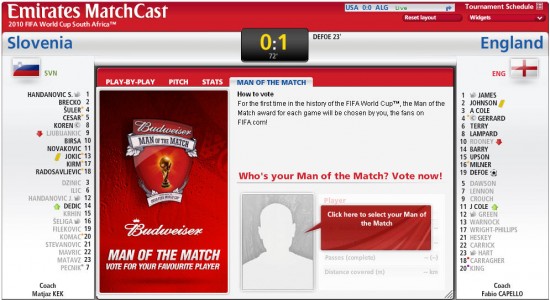 The last tab allows you to vote for your favorite player…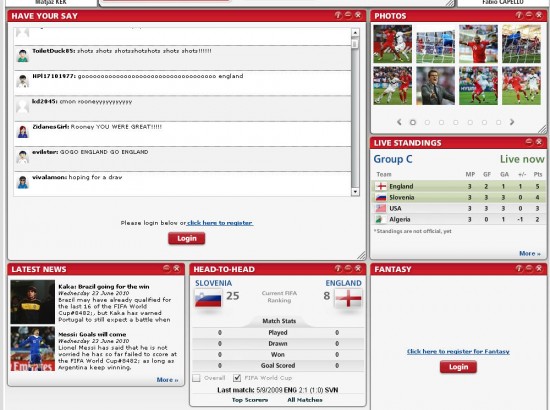 The BOTTOM half of the same screen is dedicated to visitor comments and other related stats, plus "Latest News."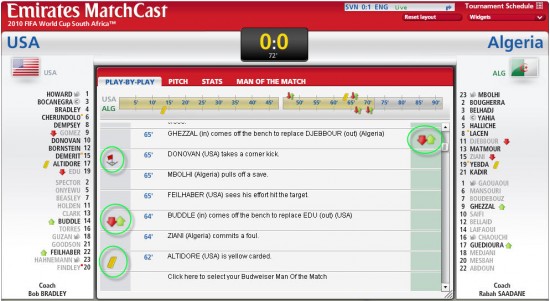 When you click the LINK on the top of the page, it switches to the other match that's taking place LIVE at the same time… Corner kicks, yellow and red cards, player exchanges are marked with icons on the margins of the play-by-play narrative. Nice.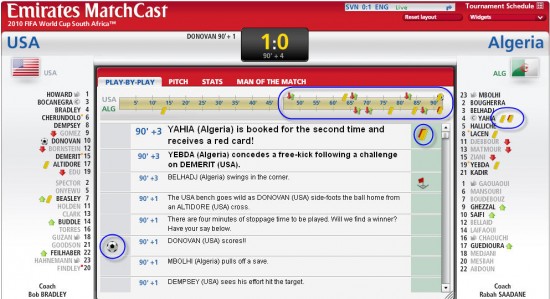 Check out the EVENT BAR on upper right corner and how lively it becomes towards the end of the game when things really heat up!  By just looking at the icons you can pretty much tell what's going on there. The GOAL,. CORNER KICKS, and PENALTY CARDS are displayed clearly on the respective margins for each team, as well as the yellow and red cards players receive, displayed right after their names in the ROSTER display.
And, our Hero of the Day, as determined by the votes received from the visitors: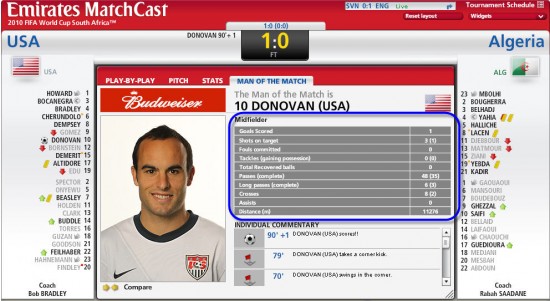 Complete with his individual stats… (NOTE: Availability of Internet connection will definitely introduce a bias to the way Man of the Match is voted for and determined.)
An impressive informative design example. Lovely!
(Thanks to reader J.W. for the images. Appreciate it.)