The following two tabs change content below.
Latest posts by techwriter (see all)
© 2010 Ugur Akinci
I have used Microsoft Office for god knows how many years and I'll continue to use it in the foreseeable future. But OpenOffice is a great productivity suite too, and it's free as well.
Here is a quick look at Impress, OpenOffice 3.0's impressive slide presentation program, the full equivalent of MS PowerPoint. Create your presentations for free and then save them in MS PowerPoiınt format or a dozen others. No one will know the difference.
Highlights:
Click the Impress icon to launch the Presentation Wizard: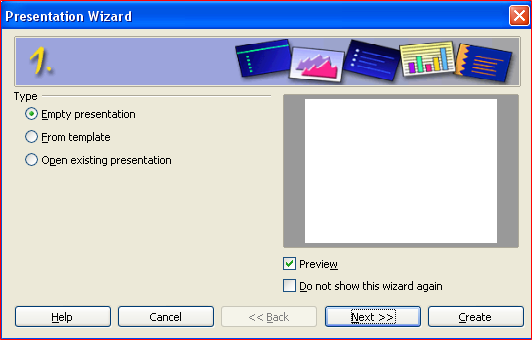 You create a presentation from scratch, use a template, or open any other presentation, including those created with MS PowerPoint.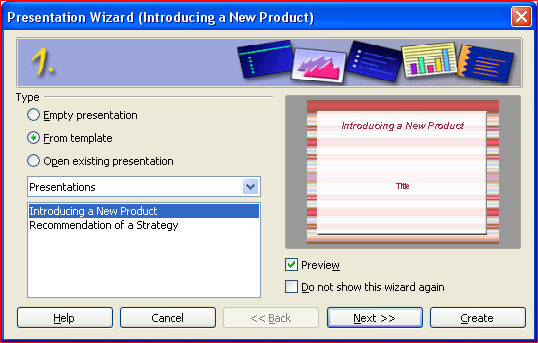 The Template option offers 2 main presentation style, each with built-in default "pages" (slides).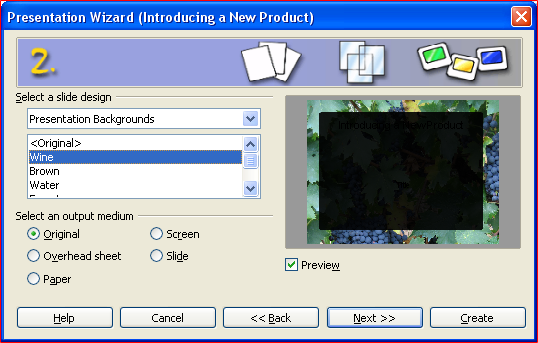 Here we have selected the WINE background graphics from many that Impress offers. Note that, once you're done, you can save your presentation in many different output formats including hardcopy paper print, slide, and overhead transparency.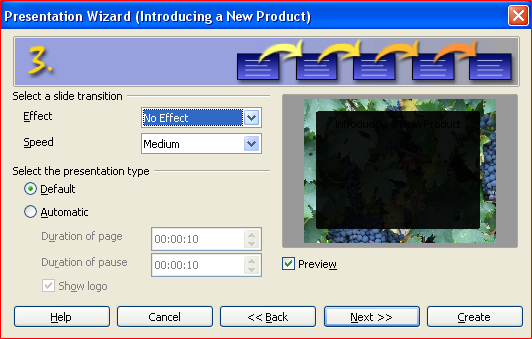 Impress offers dozens of transition EFFECTS and three transition SPEEDS. You can even specify how long each slide will be presented and the duration of pause between the slides.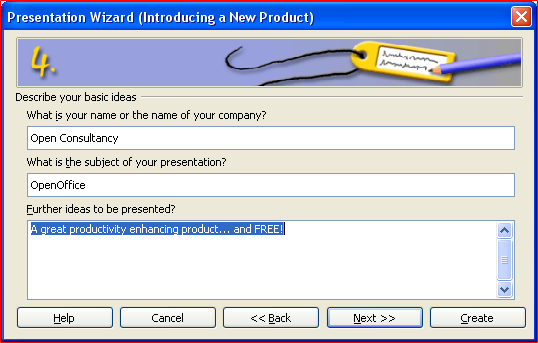 On Wizard Screen #4, you enter such general info as Company Name, subject of presentation, and other ideas to be presented.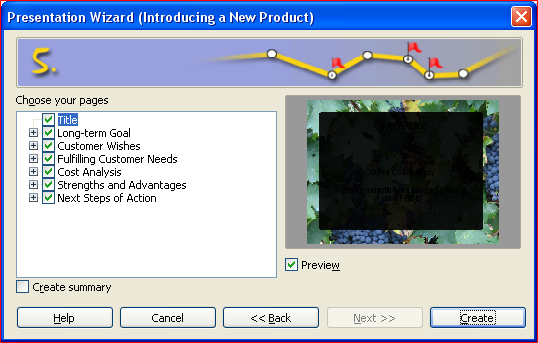 The template presents a list of built-in default pages. If you click the + sign next to a page name, Impress will present useful hints to help you structure the page properly: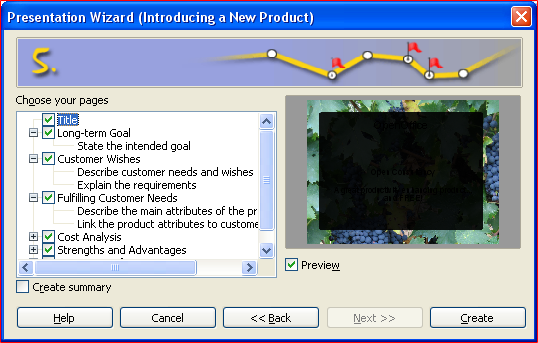 Select a page and click Next to display the EDIT screen for that page (slide):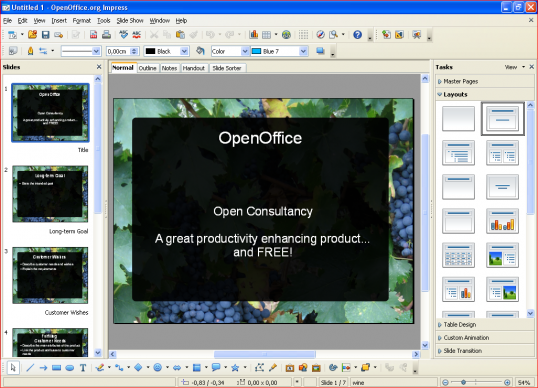 Please click the above image to see its larger version. Here you can click with the TEXT tool and insert any content you like (just like in MS PowerPoint).
But Impress is not all about text. By using any of the page templates on trhe LEFT sidebar and GRAPHIC TOOLS at the bottom graphics toolbar you can insert photos, images, and a vast number of shapes and callouts provided by Impress.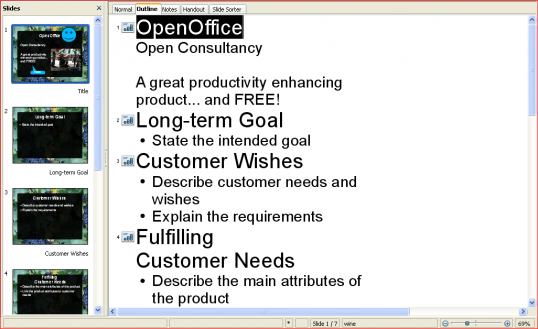 The TABS on top of the edit screen allow you to create averything you need for a successful presentation. The OUTLINE tab displays the outline of your presentation by slide and topic. You can make any changes you like directly on this outline and the changes will carry back to the respective slides.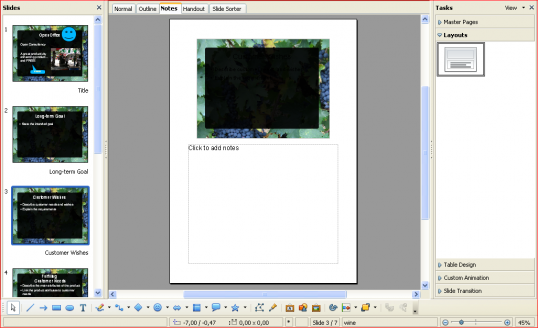 NOTES tab will alow you to prepare speaker notes for each slide.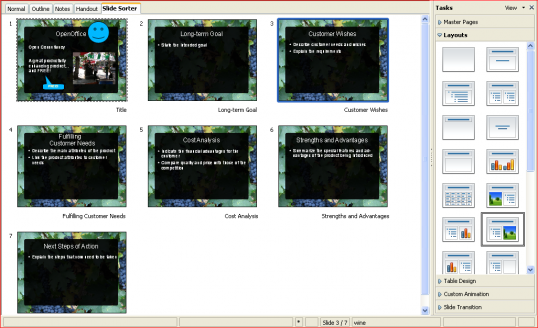 SLIDE SORTER tab will display the thumbnail sketches of all slides. You can select and drag each slide to a new position in the presentation order.
And here's one of the BEST features of Impress — trhe abiliıty top SAVE your presentation in over a dozen popular presentation formats, including MSPowerPoint: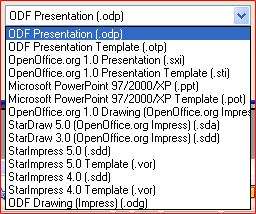 No more compatibility problems.
Try Impress. You'll be impressed too.