The following two tabs change content below.
Latest posts by techwriter (see all)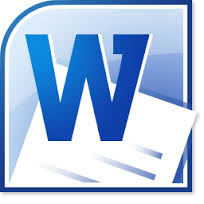 © Ugur Akinci
In another post I've explained how MS Word 2010 mail merge works and why do we need a database TABLE for it.
The question is, what kind of database tables would MS Word 2010 accept?
Answer: quite a few.
You can, for example, create a MS EXCEL database table. That would be perfect.
Word accepts MS ACCESS databases tables as well.
You can use a simple Word table that displays the VARIABLE names on the first row and individual records on the following rows.
For example:
| | | | | |
| --- | --- | --- | --- | --- |
| Name | Last Name | Day | Time | Place |
| Bob | Smith | Saturday | 11 a.m. | South Room |
| Jane | Doe | Monday | 2 p.m. | North Office |
And lastly, you can use any text editor including the Notepad to create a DELIMITED TEXT FILE in which the variables (data fields) are separated from one another by a comma, tab character, with each data record separated from one another by a HARD RETURN (i.e., each record on a new line).
For example:
Name,Last Name,Day,Time,Place
Bob,Smith,Saturday,11 a.m.,South Room
Jane,Doe,Monday,2 p.m.,North Office
MS Word 2010 Resources
Microsoft Word 2010 Step by Step

Word 2010 Bible

Word 2010 For Dummies

Microsoft Word 2010 In Depth

Office 2010: The Missing Manual

Teach Yourself VISUALLY Word 2010

Microsoft Word 2010 (Software)