The following two tabs change content below.
Latest posts by techwriter (see all)
© 2010 Ugur Akinci
Adobe FrameMaker 9 (FM9) comes with dozens of free instructional videos that you can reach from the opening screen of FM9.
Click User Guides under Resources and you are taken to this great web site (click the image to enlarge it):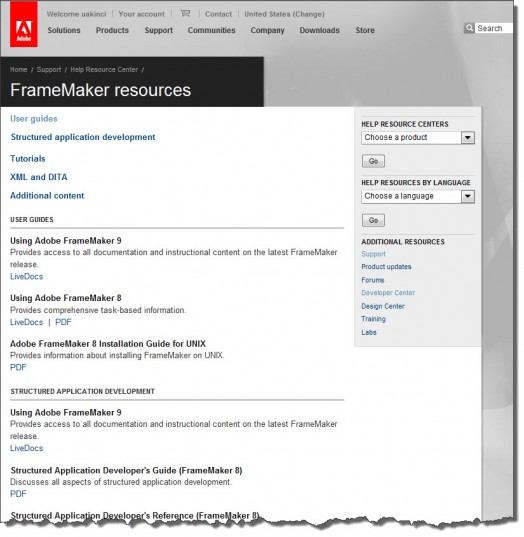 The site boasts videos in the following categories:
User Guides
Structured Application Development
Tutorials
XML and DITA
Additional Content
As you can see, Adobe emphasizes the future of XML and structured authoring by providing tutorials for both DocBook and DITA applications. FM9 provides full support for DITA.
You can reach this web site directly from this URL as well.