The following two tabs change content below.
Latest posts by techwriter (see all)
© 2010 Ugur Akinci
With every year we're leaving behind the concept of a traditional "book". The topic-based DITA structured authoring, for example, has no use for any page size information.
However, there are still millions of technical documents created in the form of a traditional book-shaped manual, or guide. With MS Word determining page size is really just a click away. For unusual page sizes, Word offers an equally easy solution as well.
For the most used traditional page sizes:
1) Open your document and select the Page Layout tab.
2) Click the Size drop-down menu button to view the system-defined options:
(Click to enlarge the image)
3) Select Letter (8″ x 11.5″), the most frequently used vertical paper size in the United States, or any other standard size offered.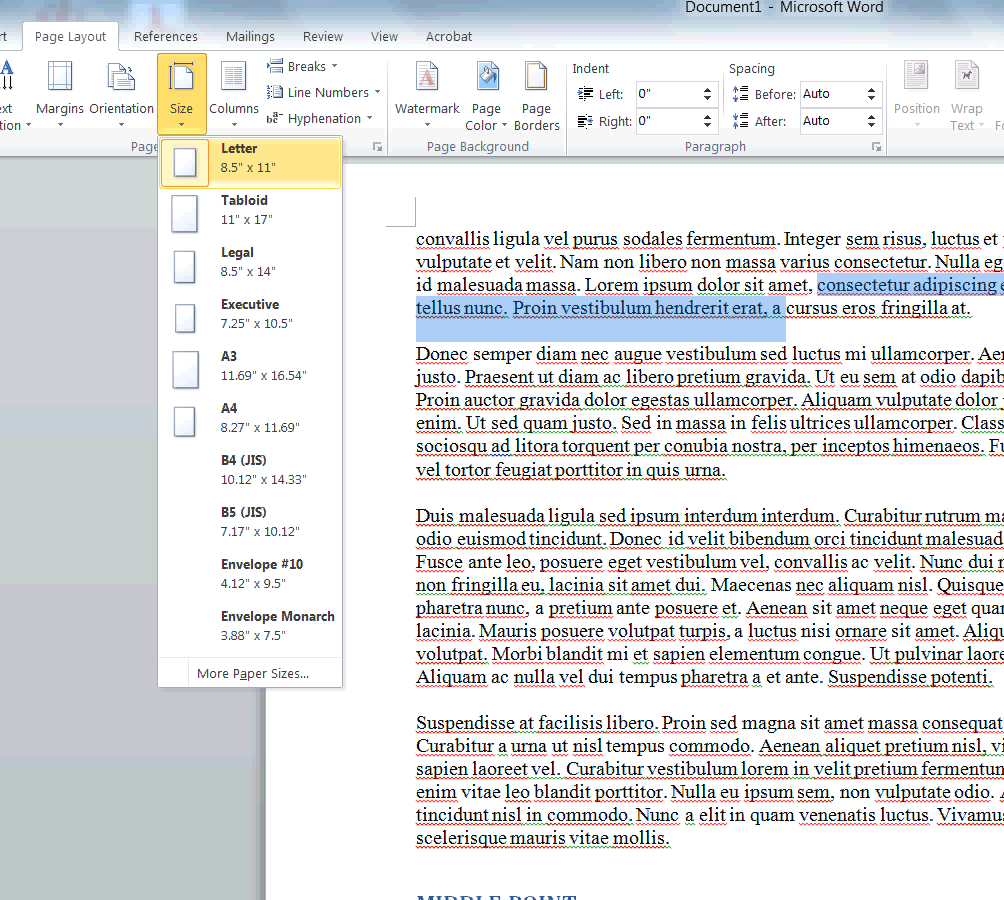 4) If your preferred paper size is not on this list, click the More Paper Sizes… button at the bottom of the Size drop-down list to display the Page Setup dialog box:
You can define not only page size but your page margins here at well.
About European/Metric Page Sizes:
If you are using metric standards for your technical document, here are some popular non-American page sizes:
1) A4
Similar to U.S. paper size"Letter," also known as "A" size. A4 measures 210 x 297 mm.
2) Legal
Next comes the "Legal" size: 8.5″ x 14″ in U.S. which really does not have a rough equivalent in the Metric system.
3) A3
Third comes the strange and fascinating "B" size ("Ledger") at 11″ x 17″ in the USA. A3 measures 297 x 420 mm.
4) "Shortie" or A5
In the USA, this corresponds to 8.5″ x 5.5″, which is exactly the half of A or Letter size. In Europe it's referred to as A5 and it measures 48 x 210 mm.