The following two tabs change content below.
Latest posts by techwriter (see all)
© 2010 Ugur Akinci
What would you do if you're trying to edit an Adobe FrameMaker 9 document but a warning message tells you that you can't do that because the document is "view only"?
One obvious solution: launch your Windows Explorer. Find the file. Right-click and select the Properties option from the pop-up menu. If there's a check-mark in the Read Only attribute check-box, unselect it and try editing your file again.
But what if there is no check mark in the Read Only box and FM9 still insists that you have a View Only file?
Here is another solution:
1) Create a new FrameMaker document.
2) Select Special > Hypertext to display the Hypertext dialog box: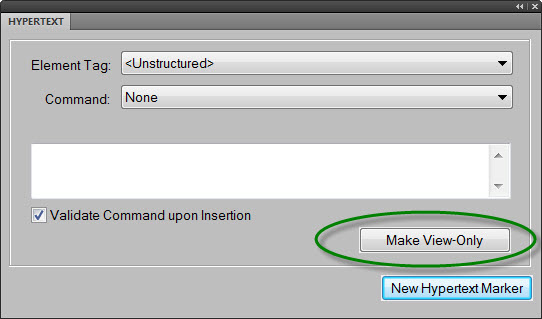 The default value of the button at lower-right is "Make View-Only" since the new file is by default in editable mode.
3) Switch to your old View Only file by either selecting its tab or using the Ctrl + F6 hotkeys. You'll see that the value of the Hypertext button now has switched to "Make Editable":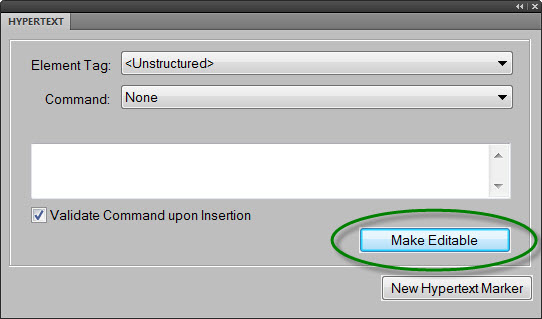 4) Click the Make Editable button and bingo! Your file is editable again.