The following two tabs change content below.
Latest posts by techwriter (see all)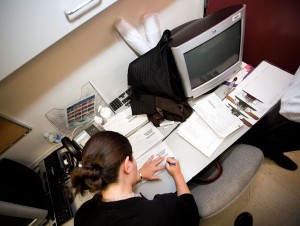 By Joseph Stutzman
Many people find that they are drawn towards this type of work, but may fear that they do not have the experience necessary to do well at this type of work. It is true that getting hired for that first important job can be "iffy", especially when your experience is less than awesome, but there are a couple of things that you can do to make sure that you make a positive impression.
Join STC
First, there is no harm in joining the STC, the Society for Technical Communication. This is a professional organization for technical writers and though just belonging won't guarantee a job in the field, you will touch bases with other people in the field and will also be part of a professional network that has its finger on the pulse of the career field you are interested in. They offer a Basic, Gold, Value Package, Student and Retired Membership. It is also true that a number of potential employers will only advertise their job openings for technical writers on the site or with their local STC chapter. Yes, you might even consider relocation to become an employed technical writer as opposed to unemployed in any other genre.
Just a note here: there is a professional organization for technical writers in India. It is called TWIN, the Technical Writers of India, and will list a huge number of appropriate job opportunities.
Search
Many employers will not even post their jobs online but will rely on word-of-mouth or will hire an agency to do their screening and recruiting for them. These agencies will often post career opportunities with job search engines. Simply search jobs country (the country you want) | city (the city where you prefer) in the search box of your favorite job search engine. A really good one for North American technical writers is Dice.com.
Error-Free CV
Your CV, curriculum vitae, must be error-free. Most people think theirs is, but when it comes to technical writing, this must be truer than most. Do not just depend upon "spell check" to insure that your CV is free of errors and typos. For example, many people will type "form" instead of "from" and it won't hit on a spell check. "Manger" instead of "manager" is also a common one that won't hit a spell checker. If you know that you habitually mis-type a word, then search your document for that word and make sure all instances are corrected if necessary. Read completely through your CV, and then have a friend or relative, or two or three, do the same. Also, your writing should be grammatically correct and your punctuation should be meticulous.
Grammar
If you feel that your grammatical skills may be a little lacking, then you may want to do some "boning up". Books on grammar are notoriously boring, but there are a few that are a little more entertaining than others. Writing is a skill that you may or may not have, but anyone can improve their grammar, so it may be well worth your while to read one of the more "reader-friendly" books on grammar. Lynch's Guide to Grammar and Style is said to be pretty entertaining, as well as informative. Another highly rated book is The Complete Plain Words, which has a ton of amusing examples of poor writing.
Toot Your Horn
All of your writing experience can count, so toot your horn when it comes to that. For example, if your essays in any classes in college earned you an A- or above, mention it. If you were an editor on the school magazine or newspaper or a regular contributor to the same, list that experience. Regardless of whether or not you were paid for the work, your experience counts.
Software Skills
You should also know your software. Most employers will require that you either know the latest version of Microsoft Word or Adobe FrameMaker. If you only know one or the other, then don't let that hold you back from applying. If you are a Word Master, your knowledge can be applied to FrameMaker fairly easily.
A Word Master should know how to:
prepare right- and left-hand pages
create a table of contents showing two or three heading levels
insert page and section breaks
insert tables and captions
create white space using the Style dialog
create numbered and bulleted lists
create a chapter whose first page is different from its other pages
create or insert a graphic that is surrounded by a border and then aligned vertically with the text both above and below it
include cross-references
create running heads
utilize three heading levels
If you are truly Word literate, you should be able to sell your expertise to the employer that prefers FrameMaker. In fact, you can use that as a bargaining point. Mention the fact that you may be willing to accept a lower rate of pay for the first 90 days so that you can prove that you can learn and apply FrameMaker without gobs of additional training. Or, you can be really proactive and take a FrameMaker and Word class so that you are able to jump right in and do what needs to be done.
Sample Book
Finally, create a sample book. Your book does not necessarily have to be technical, but should show off all of the skills mentioned above. Write about something you know really well, like vegetable gardening, decorating or fishing. Since most technical writing includes instructions, make sure to include a couple of instances of step-by-step instructions or procedures (step-action procedures in technical writing lingo). You can start by making a list of the things that you really know how to do well and then going through that list and brainstorming ideas on how you would start and what you would say. Write on the topic that seems the easiest to you and include the following elements:
Cover Page
Title Page
Table of Contents
Introduction
Two step-action procedures
Glossary
Index
Back Cover
You should keep it simple and sharp. Use one font for all of the headers, footers, table text etc., and then a common serif font for everything else. Make sure that you do not hard-code the table of contents, index or cross-references; they should be electronically generated. Then, create a PDF file and an electronic version. The PDF version can be attached to your cover letter along with your CV. If you get an interview, then take both the PDF and electronic version of your sample with you, but remember that any formatting errors will be painfully obvious on the electronic version. If asked, you should be able to go through and easily explain your formatting decisions and demonstrate your design of the sample book.
Conclusion
These are only a few of the things that will help you land that job in the technical writing career field. The more proactive you are, the more an employer is likely to see your desire to do the job. It also doesn't hurt to be passionate and excited about your interest in this particular position. Don't hesitate to let that passion show through and if there is something that you have done in relation to this job that you are particularly proud of, by all means mention it. Even an amusing anecdote can make the difference between being offered the job and coming in second to the "other guy" that is remembered for his amusing anecdote. Relax and be yourself and be confident in your abilities to do the job for which you have applied. Good luck!
When he is not writing, Joseph likes to work in his garden. He uses a garden duster to keep the bugs off plants such as heirloom tomatoes.