The following two tabs change content below.
Latest posts by techwriter (see all)
© Ugur Akinci
Imagine you have footnotes at the bottom of a long MS Word page that would not fit into a single screen. How would you work in the first paragraph of that page while viewing the footnotes at the same time?
Or, in general: how would you view separate parts of your document at the same time?
MS Word 2010 offers a very useful solution to that: SPLIT button.
Here is how you do it:
1) Open your long file by selecting File > Open and browsing to the file.
2) Select the View tab.
Example: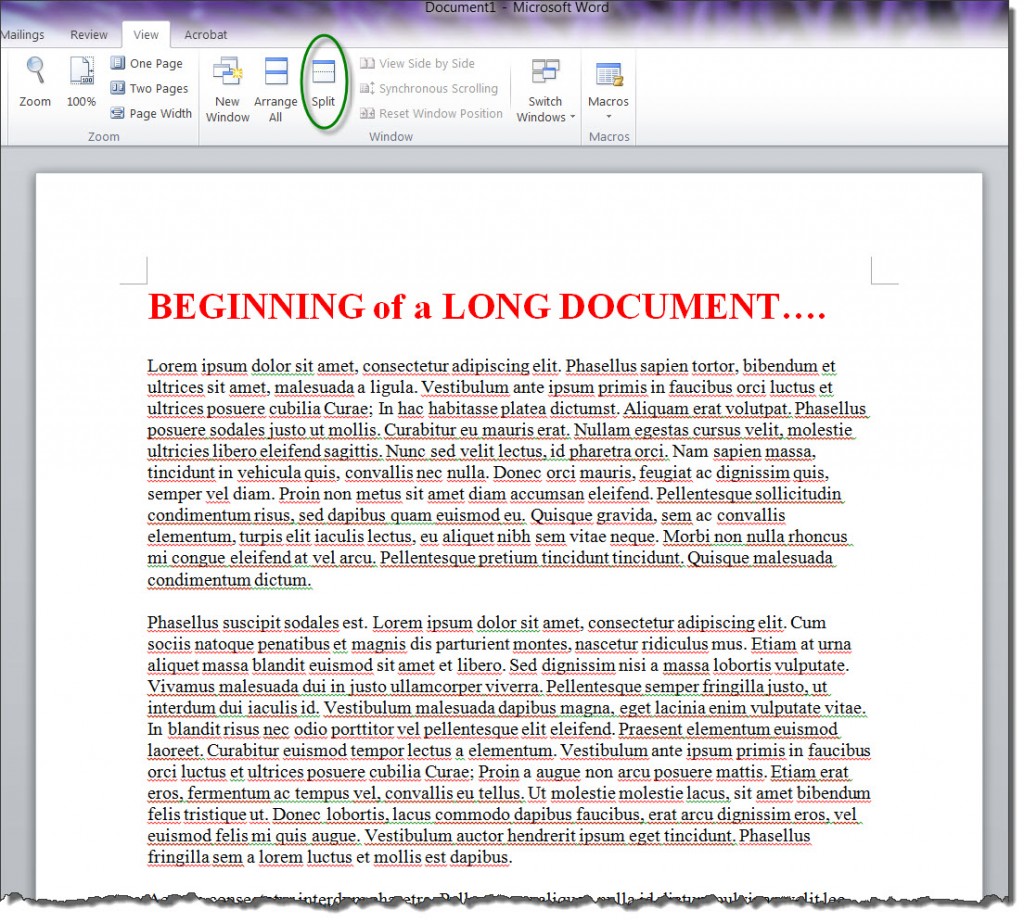 3) Click the SPLIT button and then move the split bar up and down to where you want on the screen: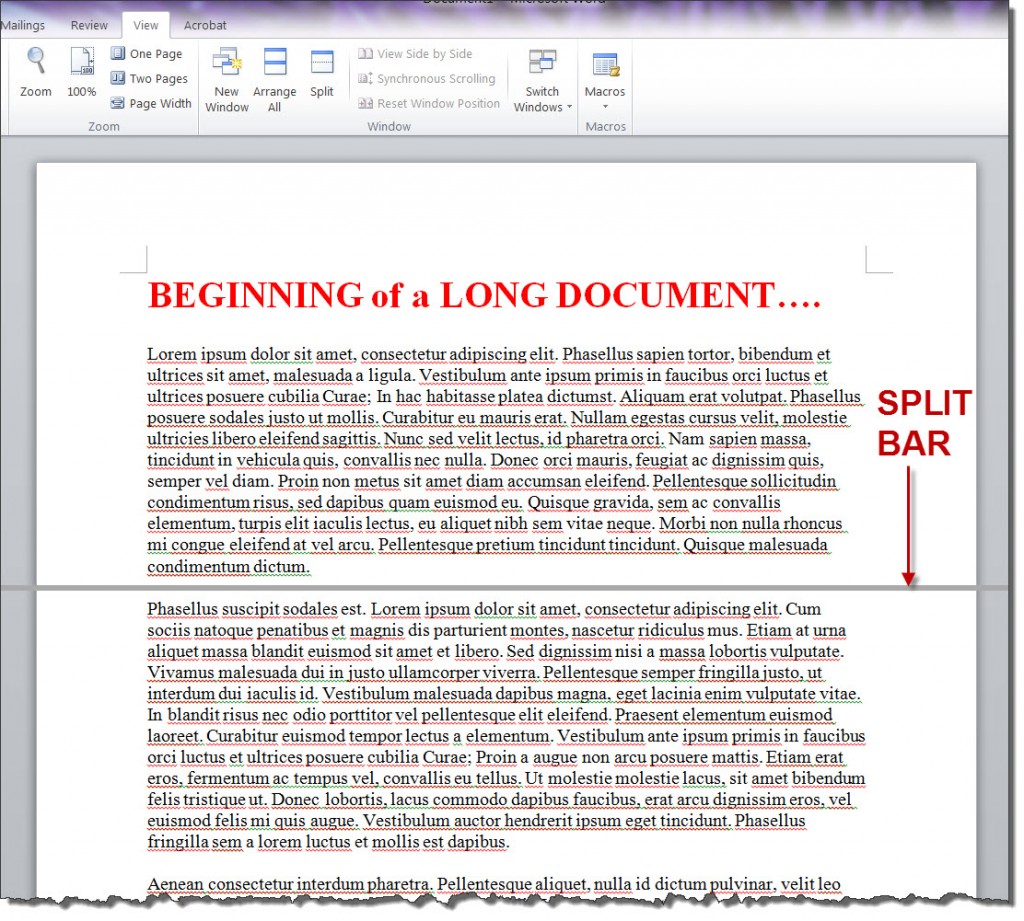 4) Click your cursor in the BOTTOM screen and scroll to where you want in the file. Now you can view and edit both ends of your document: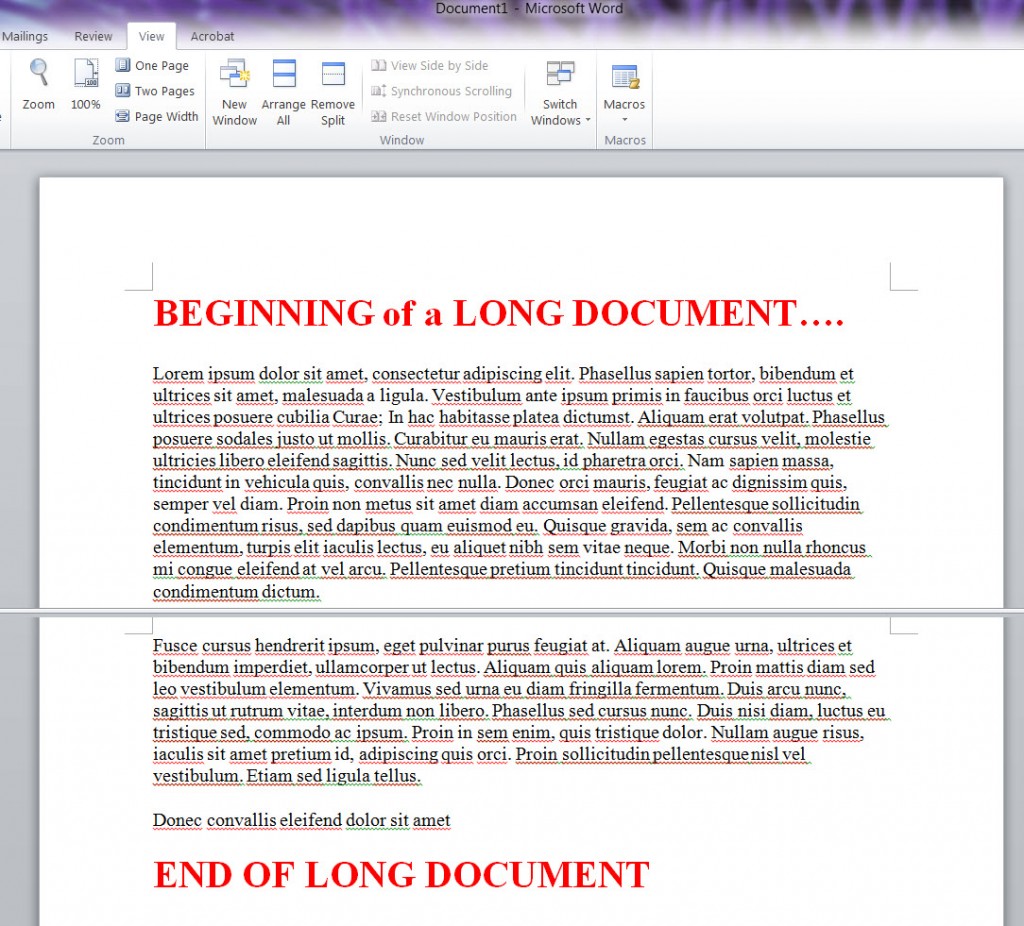 5) When you're done, click the SPLIT button once again to remove the split bar and revert to the single-page look.