The following two tabs change content below.
Latest posts by techwriter (see all)
© Ugur Akinci
MS WORd 2010 comes with a great Navigation Pane that makes navigating around your document a breeze. The longer your document is, the more you'll appreciate this productivity feature.
1) Launch your MS Word 2010 and open a file.
2) Select the VIEW tab.
3) Click the Navigation Pane check-box to display the Navigation Pane on the left sidebar:
(click to enlarge the image)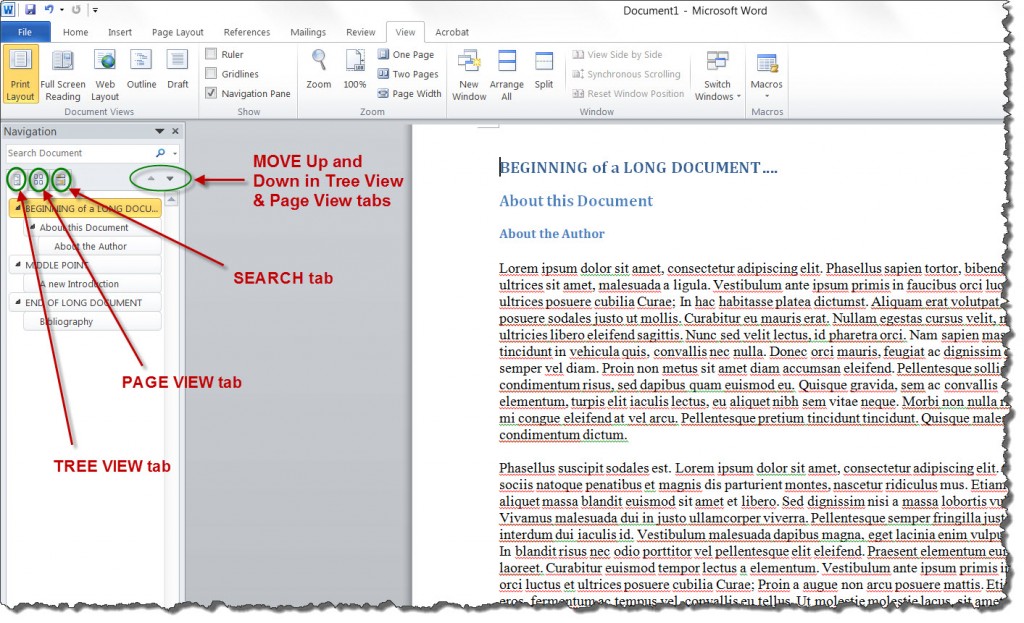 4) The default is the TREE VIEW tab which lists all Headings (as defined in your style sheet), indented according to their level. Click any header to instantly go that section of the text.
5) Second is the PAGE VIEW tab which displays the thumbnail sketches of all pages. Click on any thumbnail to display that page.
6) Third navigation tab is the SEARCH tab which allows you to search the text by any keyword. The keywords found in the text are highlighted. To remove the highlight, click the X mark to the right of the text field on the Search tab.