The following two tabs change content below.
Latest posts by techwriter (see all)
© 2010 Ugur Akinci
This method can save the day if you were asked to create to separate PDF documents and then combine them; or add a new PDF document to an existing one.
1) Create your first PDF document. In this case, I created it in Word 2010 and saved it as PDF (Document1.pdf).
2) Create your second PDF document. Again, I created it in Word 2010 and saved it as PDF (Document2.pdf).
3) Select Combine > Merge Files into a Single PDF from the menu bar: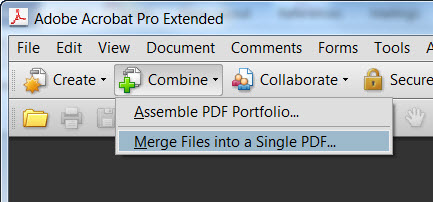 The Combine Files dialog box will display: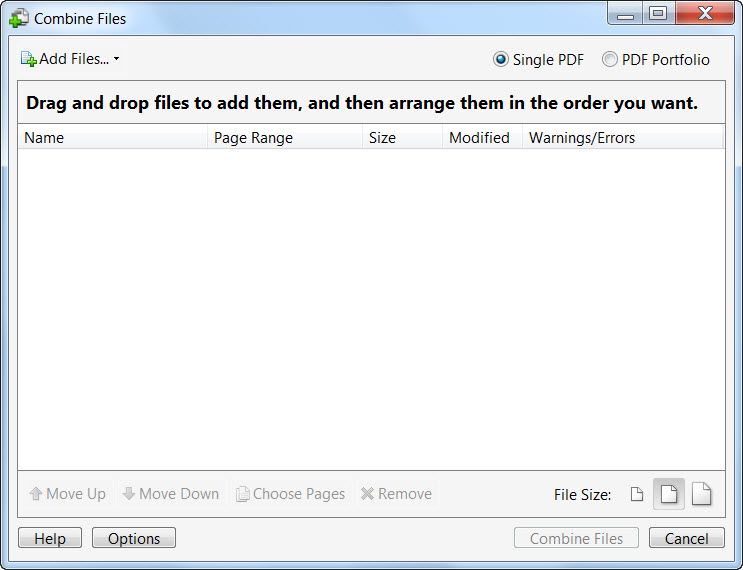 4) Either drag and drop your document files to add them, and then arrange them in the order you want, or select Add Files > Add Files from the menu bar.
NOTE: You can add folders too.
5) Browse and select your files. The first document file should be on the top in the document list:

6) Click Combine Files button.
7) Save it under a new name like "New Document." You're done!