The following two tabs change content below.
Latest posts by techwriter (see all)
© Ugur Akinci
Copying and pasting content from MS Word to Adobe FrameMaker is anything but straight forward.
Let me go through some of the options…
We'll be working with this hypothetical MS Word file, complete with 3 types of headers, body text, and a formatted table:
(Click on images to enlarge them)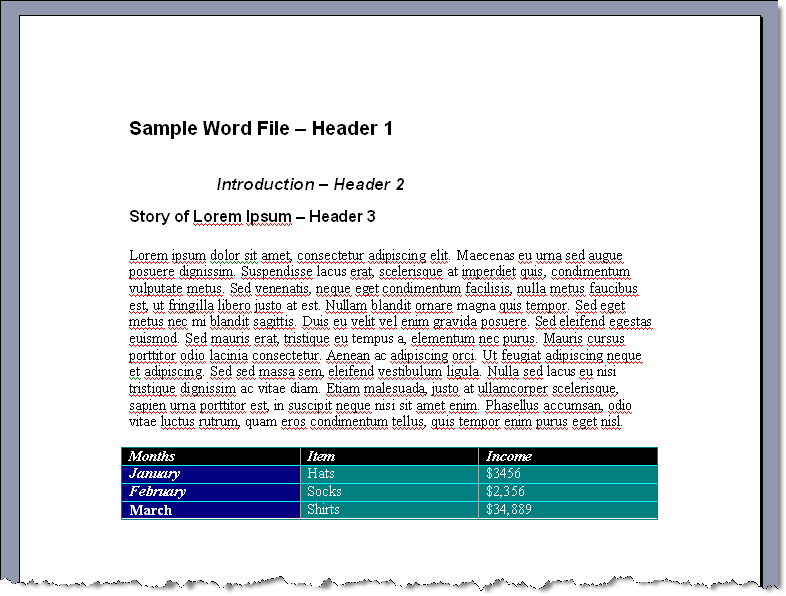 If you just copy and paste it into a FrameMaker file, this is what you get:
Word content is copied as an OLE (Object Linking and Embedding) object. It is not imported as a part of FM's main document flow.
Simon Bate of Scriptorium has suggested a fantastic solution to this pesky problem. You just change one line in the FrameMaker maker.ini file which can be found in Program Files > Adobe > FrameMaker x folder.
Here is that line:
ClipboardFormatsPriorities=FILE, OLE 2, EMF, META, DIB, BMP, MIF, RTF, TEXT
If you copy and paste the word "TEXT" to the beginning of this line, the problem is solved (sort of):
ClipboardFormatsPriorities=TEXT, FILE, OLE 2, EMF, META, DIB, BMP, MIF, RTF
However, even then, the result is less than desirable since FM strips away all formatting and pastes everything as Body text: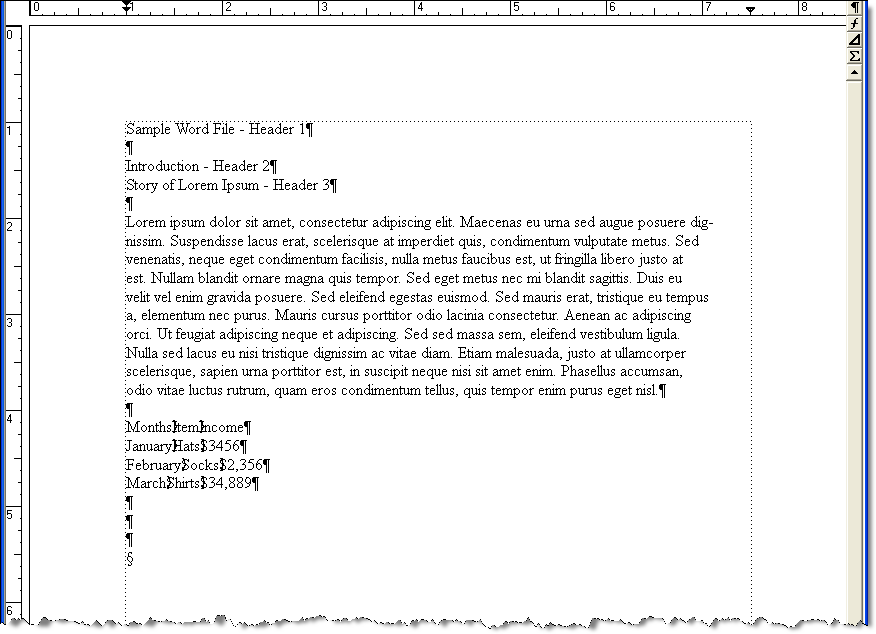 Ugh! This is actually the same you'd get if you selected Edit > Paste Special > Text even without changing that line in the maker.ini file.
Here are some other Paste Special options that FM offers: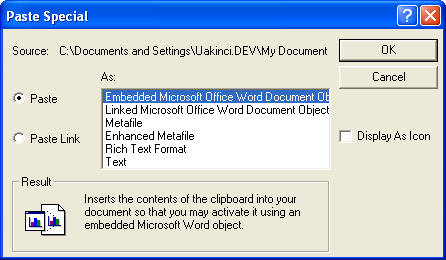 Paste Special > Embedded Microsoft Office Word Document Object: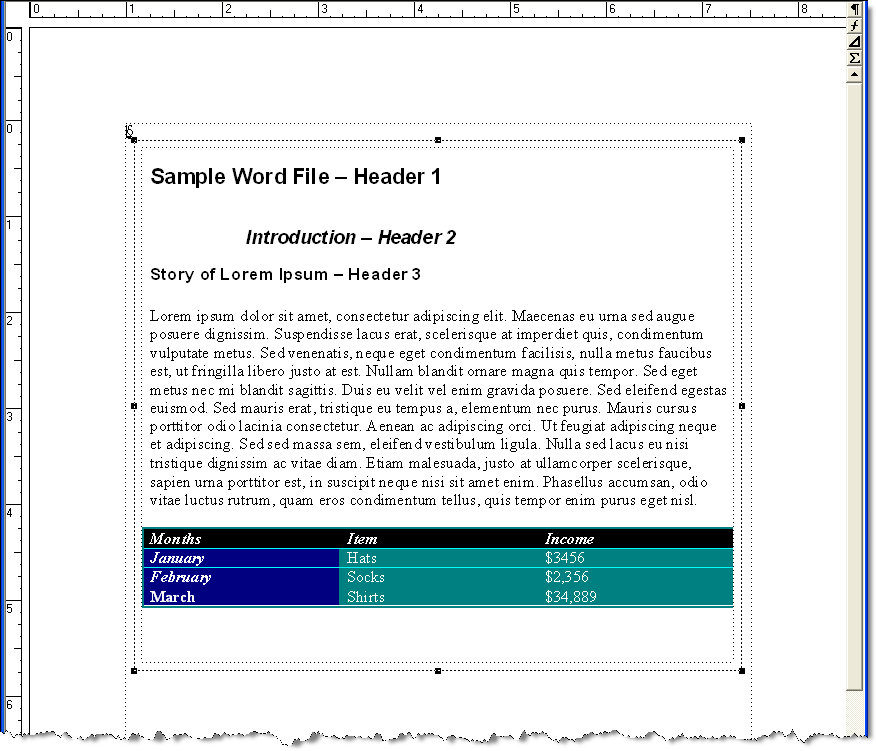 The content still retains its link to the original Word document. When you double-click on the FM page, the pasted content is displayed in its original Word editing environment: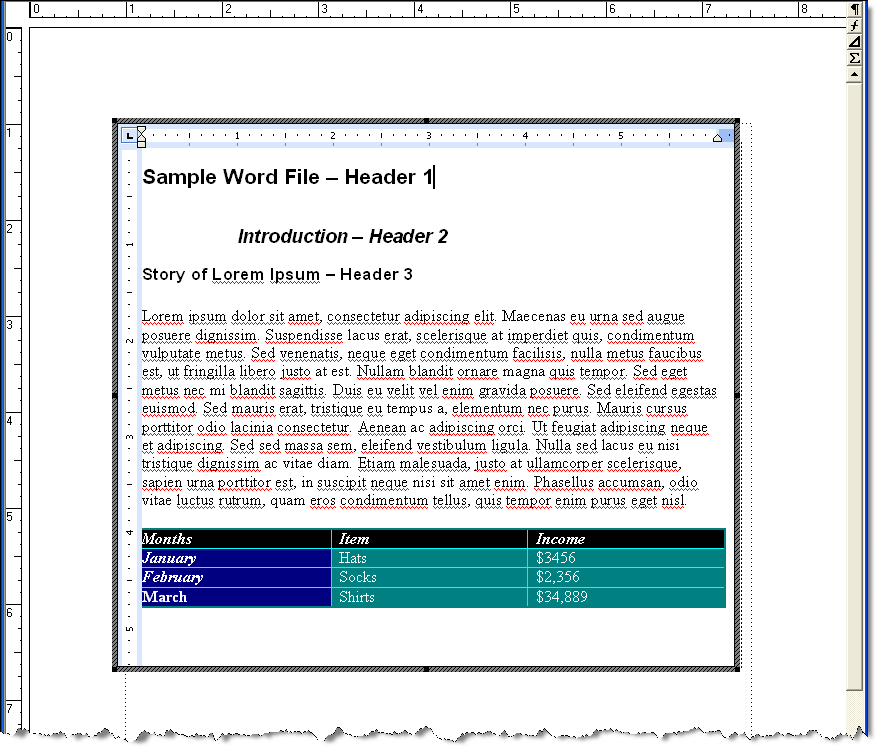 You can do simple edits in this Word-within-FM window including text deletion, change, and addition. But you will not have access to the full formatting options since you are still inside FrameMaker. To have access to the full Word formatting and editing options, you need to try the next option:
Paste Special > Linked Microsoft Office Word Document Object:
The result is same as above except for the fact that when you double-click on the FM page you are sent back to the Word source document where you have full access to Word menu bar and other options. Any changes you make in Word will be automatically carried back to your FM document when you save your Word document.
Paste Special > Metafile
This is probably not a good option since the Word content is pasted just the way it looks in the Word source document but with a catch: now it is a non-editable image file. If you don't mind pasting Word content as a static image, then you can use this option.
Paste Special > Enhanced Metafile
This pastes as an image file as well. After selecting this option, I had to Ctrl+v and paste manually since no image showed up. The Word content was pulled in as non-formatted plain text.
Paste Special > Rich Text Format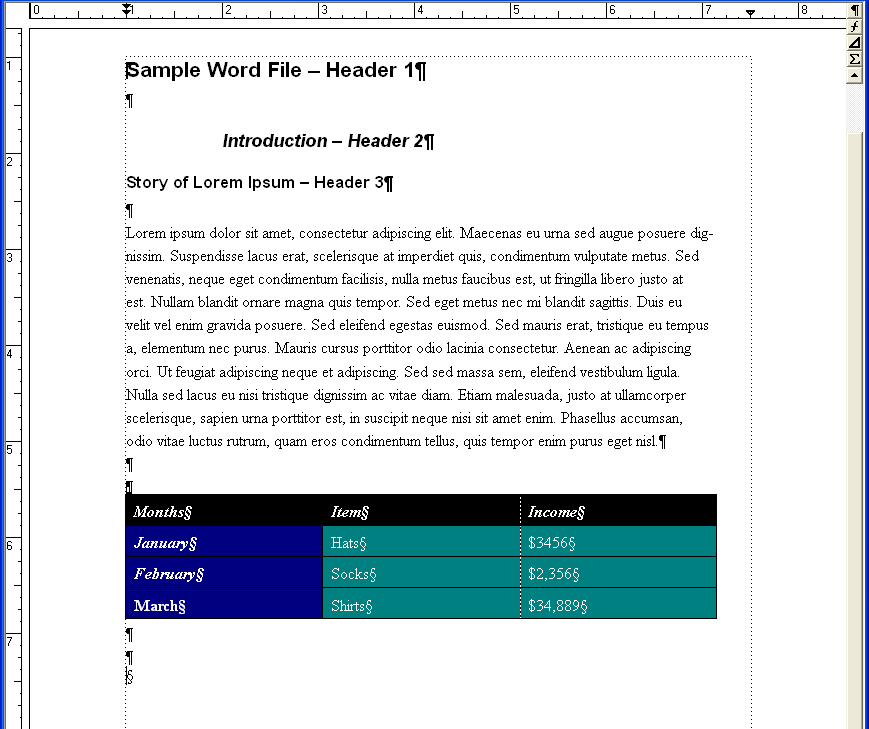 This is the solution I like the best. Not only the original Word formatting is preserved, but the pasted content becomes editable FM content. You can now treat this content just as if you created it inside FM from scratch.
The disadvantage is, the link with the original Word source document is severed. If you change the original Word file, the changes will not be automatically carried over to this FM file.
Paste Special > Text
FM pastes the content as as non-formatted plain text. Not good if you have tables and other formatted objects in your original Word file.
Things to consider before you make your final decision as to which pasting method to use:
1) Are you going to change the Word original in the future? If so, you need to preserve the link to that Word source file.
2) Are you going to do any text editing inside your FM document? If so, you need to make sure what you paste becomes a part of your FM document's main flow and is editable.
3) Is this a one-page document that won't be changed in the future? Then you may consider pasting it as a non-editable metafile image as well.
Overall Conclusion
In the past I found out that pasting Word content to a FM file in Rich Text Format served my documentation interests a lot better than all the other options. But you need to make your own decision in that regard.