The following two tabs change content below.
Latest posts by techwriter (see all)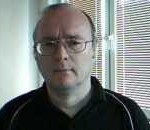 By David Odell
Most technical writers started off their careers as software programmers, engineering technicians, or even research scientists. Others began their careers in an IT department, found that they were spending so much time writing reports, rather than working on IT equipment, that they decided to move into writing technical documents on a full-time basis. By the nature of the profession, a lot of technical writers also develop skills in technical editing, training, and quality management.
The scope of jobs available for writers who do have a technical background, whether it is in software, electronic, mechanical or nuclear engineering, is vast. There are also openings in the financial areas of business, though these are normally more procedural based than technical. It is quite surprising that many freelance writers that are seeking an avenue of work do not consider venturing down this route.
If you do decide to become a technical writer you must accept that there is more to it than understanding the subject matter. This is where most writers, and also companies that are trying to utilize a software developer to work on the documents part-time, fall down. There are a number of documentation software programs to understand, most technical documents are not written in Microsoft Word, thankfully. You have to understand, and work to style guides, understand about single sourcing, creating help files and interactive PDF documents. Obviously depending on the job you do determines the technical writing skills required, but interviewing skills and diplomacy are always needed. And it does help if you understand what the engineers are talking about.
There is not one true role of technical writer. It all depends where they are working, what they are working on, and what kind of people are going to read the documents that they write. You might be tasked with writing a whole suite of manuals, ranging from an installation manual to a software user guide, an online help system to a requirements specification. All have different reading audiences. You have to be able to adapt quickly.
One of the major skills that a technical writer needs is the ability to communicate to their audience. A technical document is no place for a writer to go on some sort of ego trip. Most readers are looking for something specific, when they find it they apply it to their task, and then the manual returns to the shelf to gather dust until the next time. It is a not supposed to be a novel, it should be easy to pick up and put down. Many of the readers will have English as their 2nd or 3rd language, so they are not interested in the nuances of the language. Click this, press this, do this are the phrases they care about. A degree in English might help, but it is not really a requirement, whereas communication skills definitely are.
David Odell has been a freelance technical writer for over 25 years. Having worked on varied projects from Bakers Ovens to Flight Simulators and Accounting Software to Medical Equipment all over Europe, he is used to writing to different audiences in different countries. He is now the owner of Wordscape Writing Services, based in the north west of England. He has also created a website featuring Technical Writing Resources.