The following two tabs change content below.
Latest posts by techwriter (see all)
© 2010 Ugur Akinci
Today I participated in a training webinar presented by Dan Rodney of NobleDesktop. It was an excellent introduction to all the new features in Adobe Illustrator CS5. Dan, kudos!
Here are the highlights:
1) New Width Tool allows you to draw strokes of varying thickness and create some fantastic shapes. You can apply the tool to geometric shapes like rectangles, circles etc. and take it from there.
2) New Shape Builder Tool allows you to create compound shapes from individual shape components by selecting them in whole or their intersections, in any combination. You can subtract the shape components (creating holes) as well as add them.
3) New Drawing Modes allow you to draw behind an object as well as INSIDE it (love that!). Illustrator's default mode is drawing a new object in front of the existing one. You can copy compound images and paste them inside both other images and type, creating good'old fashioned clipping paths in an instant, without losing any background-object fill-color or stroke.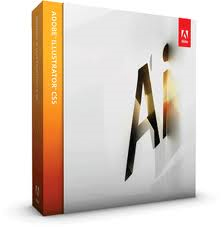 4) Perspective Grid. I have no idea why Illustrator waited this long to create this tool. Now you can easily create 1, 2 or 3-point perspectives, making drawing buildings and architectural renderings a breeze. But there is still no ISOMETRIC perspective in Illustrator, which is a must for a majority of technical drawings. I keep bringing this up with Adobe product evangelists for the last year and hopefully one day we'll see isometric perspective in Illustrator as well. But for that to happen, Adobe management must realize that this wonderful tool is used not only by the "creative community" (i.e., ad agencies, graphic artists and professional illustrators) but technical communicators as well. And isometric perspective is what's used in most technical product documentation. Corel has already done that with Corel DESIGNER Technical Suite X4.
5) Improved Web Pixel Review. Now with one click you can make sure your web image will be properly aligned to the underlying pixel grid and all lines are displayed sharp and crisp. That changes the image slightly by shifting the lines but it's a good compromise we can live with.
6) Art-board Ruler-Zero-Point alignment. I like this very much. Now even if you have 3 or 4 art-boards open, when you click on an art-board, the zero-point of the ruler will shift by default to the upper-left corner of the art-board. No more dragging the zero-point and eyeballing it to make sure it ends up on the upper-left corner. That;s a great productivity feature. (But if you want one single zero-point for the art-boards you can have that too. Again, once lick does it.)
7) Dashed-Stroke Corner Alignment. Remember how when you drew a rectangle or circle with a dashed-line stroke sometimes the corners of the rectangle did not look symmetric, or some one segment of the circle looked smaller or larger than the rest? Now in CS5, with one click, you can even out all such imperfections, creating objects with perfectly evened-out segments or symmetrical corners.
Here is the link to the NobleDesktop webinar replay: