The following two tabs change content below.
Latest posts by techwriter (see all)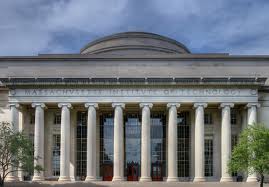 © Ugur Akinci
If you think A&E stands for "Arts and Entertainment" TV channel you're correct. But it also stands for a frequently used technical document: "Architectural and Engineering Specifications (A&E)".
The adjective "architectural" here of course has nothing to do with buildings. It denotes the way something is designed and structured. It's used in the generic sense of the term.
Every hi-tech manufacturing or software company uses at least one A&E specification document which is also referred to as an "A&E sheet". Don't be confused when you read "this sheet" or "that sheet." Basically they all refer to a "specification document" like A&E.
A&E is an interesting document, closer to a "design spec sheet." It includes detailed technical/engineering characteristics of the proposed product. The engineers need to agree on this important document before they can start building/manufacturing the product in question.
Its difference from an MRD (Marketing Requirements Document) or a "functional spec sheet" is that A&E does not describe how the product will be used and which functions it will perform and how it'll meet a specific user need. Instead, it focuses specifically on the technical characteristics that will make the product or gadget work properly.
A&E document is always written in future sense because it describes a product that is still in the initial design phase. That's why you'll see a lot of "shall"s in an A&E sheet.
For example, an A&E for an amplifier would include a lot of detailed information about power settings, voltage requirements, the significance of different colors displayed by LEDs and light indicators, cooling fan characteristics, rear panel connection terminal list and characteristics, etc.
A CCTV (Closed Circuit TV Camera) A&E might include camera mount type and dimensions, network interface connector type and characteristics, image compression characteristics, user configuration characteristics, image transfer bandwidth and recording characteristics, video and audio requirements that the camera should satisfy, power requirements, computer terminal system requirements, etc.
Here are a few A&E spec samples:
http://www.crownaudio.com/pdf/ca/140615.pdf
http://www.polycom.com/global/documents/support/technical/products/voice/soundstructure_ae_specs.pdf
http://www.southimg.com/pdfs/SNC-P1.pdf