The following two tabs change content below.
Latest posts by techwriter (see all)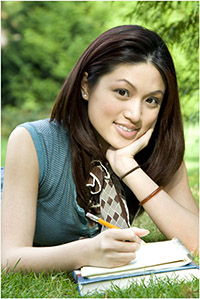 © Ugur Akinci
Transmittal letters (a.k.a. cover letters) are so universal. God knows how many millions of transmittal letters are written and sent every day.
Every proposal, application, resume, and document package needs a transmittal letter. It's a must.
Yet most people do not feel comfortable in whipping up a cover letter on the spot. There is usually a resistance in writing such business letters since people usually don't know what to say in it. They are concerned that they'll end up saying either too little or too much and perhaps even damage the business relationship, all because of a one-page letter.
Here are some guidelines to make your job easier.
Here are the main parts of a transmittal letter:
Heading (Your Address)
Date
Recipient Address
Salutation
Body (which includes 4 sub-parts)
1. Reason for the letter
2. Statement of facts
3. Request or follow-up
4. Contact information
Conclusion
Notations
(Source: Writing and Speaking for Technical Professionals)
Here is a sample letter:
——————————
ACME Corporation
123 Broad Street
Seattle, WA 87778
September 22, 2010
Rahul Bagrawani
Project Manager
Starcast Software
1167 Montezuma Drive
Arlington, VA 23312
Dear Mr. Bagrawani,
As ACME Corporation we are pleased submit for your consideration the enclosed proposal in response to your RFP #234-RT to upgrade your client-server architecture. Our proposal offers the latest technology to upgrade your legacy systems with ample room to accommodate any cloud-computing applications as well.
We look forward to hearing from you and answering any questions that you might have. Please feel free to contact me at (934) 555-1234 ext. 55 or by email at jwilliams@123.com
Sincerely.
[Your signature]
Johannesen Williams
Vice President, Marketing