The following two tabs change content below.
Latest posts by techwriter (see all)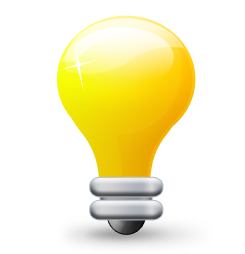 © Ugur Akinci
Yes, we are going through some tough times as these lines are written. A lot of people are looking for work. And that's precisely the reason why these are also perhaps some of the better times to earn good cash by writing resumes and cover letters.
The reason is obvious: the more people there are looking for work, the more well-written resumes they would need, and thus more opportunities there would be for you to offer such a much-needed service.
In terms of basic skills, all you need is a good college-level English. You do not need to be a creative writer to be an excellent resume writer. But you need to be a patient and attentive listener since the job requires interviewing the clients to find out the best way to present them on paper. Remember: your resume would either get or lose an interview for your client. Getting the interview is why they'd be paying you anywhere from $100 to $500 dollars (including a matching cover letter). That's not bad pay for a day's (or sometimes, a couple of hours') work. So it deserves your full attention to details.
In terms of space and equipment, if you've got a corner of your living room or kitchen where you can fit in your laptop and high-quality laser printer, you're basically in business! Since most of us use our mobile phones these days, you don't even need any extra office space for a land-line telephone.
But what you'd definitely need is different samples of high-quality paper (and matching envelopes) in different shades of white, gray, and cream. RULE OF THUMB: If the paper does not have a watermark, it probably is not fit for a professional resume.
Before having your hardware set up, I'd recommend you read at least two books on resume and cover letter writing. This site also has quite a few posts on various aspects of resume writing.
The "art" part of resume writing is the phone interview. If you are not comfortable talking with a stranger on the phone, establishing a warm rapport with a person who is most probably under the stress of unemployment, and then asking the right questions to understand the best way to structure the resume, then probably resume writing is not a good career choice for you. But otherwise I'd encourage you to give it a serious thought.
In resume business, just like many other businesses, where you live does make a difference in terms of the total money you can make since usually job hunters prefer to do business with local writers. When there needs to a last minute correction or if there's a need for face-to-face meeting, then the advantages of working locally is obvious to both parties. The larger the city you're working in, the higher will be your income potential. To give an idea about the upper ceiling of resume writing, you can make a six-figure income writing resumes full-time in a big city like New York, or Los Angeles. However individual results will of course vary from individual to individual and cannot be guaranteed.
Once you have the above ingredients in place, or perhaps even before you have them in place (like making the investment in a new laptop or printer) you need to start marketing yourself in any way possible, including posting online ads in high-traffic sites like Craigslist to social networking and distributing your business cards at conventions and meetings.
Within this context, do we need to mention the obvious requirement that you should also have your own web site introducing your high quality resume-writing service?
The overall process looks like this:
1. You get contacted by a client.
2. You explain your terms in writing (like, for example, the client will have one or two chances to edit the resume, etc.) The client signs a simple 1-page "Agreement."
3. You interview the customer to understand what his or her needs are; what kind of job the client is applying for. You get all the particulars from the client.
4. You sit down and write the resume and send the first draft to the client for approval or changes.
5. If it is accepted, you print the resume (and the cover letter, if that's also ordered) and mail it to the client in a matching envelope large enough not to require folding the resume (and the cover letter). NOTE: Always include an extra envelope for your client's use.
6. If it's not accepted, you do the edits and retry until the client is happy with the result, within the bounds of the Agreement (since you can't do infinite reviews and edits).
7. You send your invoice and hope that it'll be paid promptly.
Go out there and help those who desperately need your help and are ready to pay for it too. Their success is your success. Good luck!