The following two tabs change content below.
Latest posts by techwriter (see all)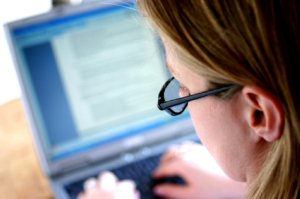 © Ugur Akinci
A reader wrote asking what to do and in which direction to go in shifting from a career in pharmaceutical sales to writing.
I'm sharing my answer here since it may benefit all my other readers who also find themselves in a similar situation:
"The fact that you're coming from sales should be a positive in marketing your services as a freelance writer if that's the direction you decide to go at.
Health-care is a great concentration to specialize in as a writer given the fact that the population is getting older in the West and the Baby Boomer generation is retiring, creating an increased demand for all kinds of health-care services. This means there is and will continue to be also a need for writers who specialize in such services and developments.
Since you have a background in pharmaceuticals, you might probably do better if you start marketing yourself as a "medical writer" or "health-care writer" rather than as a "technical writer" as such since the latter usually has an IT and software-hardware connotation.
One lucrative niche in medical writing category is "Regulatory Writing", a position available in pharmaceutical companies trying to get government approval for their new drugs. However that field might be shrinking some these days with the patents of best-seller drugs expiring for industry giants like Pfizer and Merck.
You may perhaps consider becoming a health-care "columnist" writing about health-care issues in general, following the new health-care and medical insurance trends. You can easily piggyback a public speaking career on that foundation. TV and radio stations always need "expert guests" on related shows and newscasts. And as I said earlier, if you can find a position with a pharma, regulatory writing is still the highest-paying medical writing specialty of them all.
You should also think about medical EQUIPMENT and gadgets. You can become a specialist in reviewing such equipment and becoming a "consumer consultant" by sharing your insider tips and opinions about all medical-related systems and gadgets. (And start a blog of your own perhaps?)
Or you can go the pure "technical writing" route and focus on documenting medical research in hospitals, research institutes, universities etc. That should come easy given your familiarity with the pharmaceutical research literature.
You can also focus on medical ORGANIZATIONS and research and write Policy and Procedure manuals for them, HR manuals, etc. Hospitals, clinics, medical insurance companies, medical equipment manufacturers come to mind…
Check out the following TCC articles for more ideas and inspiration:
https://www.technicalcommunicationcenter.com/category/medical-writing/