The following two tabs change content below.
Latest posts by techwriter (see all)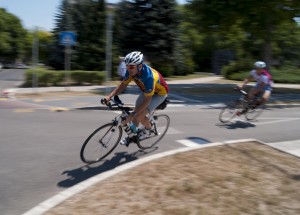 © Ugur Akinci
In its most generic definition "technical writing" means to provide instructions on how to achieve a technical feat. And that's it. No one can define what that "technical feat" is or should be. It all depends on you.
You can take any vocation, hobby, or anything that you're passionate about and combine it with your technical writing skills to build a thriving business out of it.
The basic skill of technical writing is like a screw driver — a lot of different types of screws can be turned in both directions with the same screwdriver.
A case in point is Leannard Zinn, a technical writer who also happens to be a cycling enthusiast (well, actually a former U.S. National Cycling Team rider).
So what did Zinn do? He brought these two passions together and created a series of books and DVD sets about bicycle maintenance, selection, riding, and a host of other topics all revolving around cycling. You can do the same in your own field or hobby.
Technical writing is a precious key that can open the lock of prosperity in your life if you share what you know and what you're passionate about in life with others through the gift of documentation that solves problems and brings answers to frequently asked questions.