The following two tabs change content below.
Latest posts by techwriter (see all)
© 2010 Ugur Akinci
Did you know that you can create 3-D pie (and other types of) charts with Adobe Illustrator?
Here is how:
(1) Select the pie chart tool from the tool bar and double-click it to display the Graph dialog box: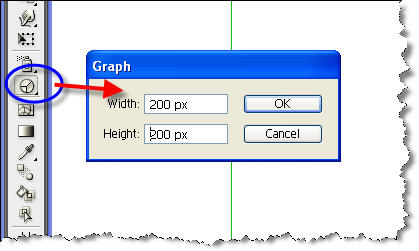 (2) Enter 200 px for both Width and Height of the chart and then click OK to display the data entry table: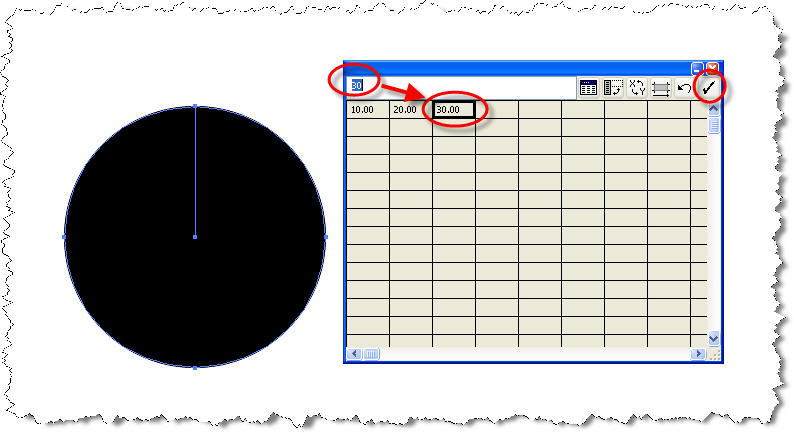 (3) Enter 10, 20, and 30 to represent the fictional data values of your sample pie chart.
(4) Click the CHECK MARK button to generate your pie chart.
(5) Select Object > Ungroup from the main menu to ungroup the individual slices of the graph. When Illustrator displays a warning message, click Yes:

NOTE: Once you ungroup the chart, you cannot update it dynamically by changing the data values and regenerating it.
(6) Pull apart the slices a little so that they will not overlap when you add 3-D effect.
(7) Select each slice and color it the way you want.
(8) Select Effect > 3 D > Extrude and Bevel from the main menu to display the Extrude & Bevel Options dialog box: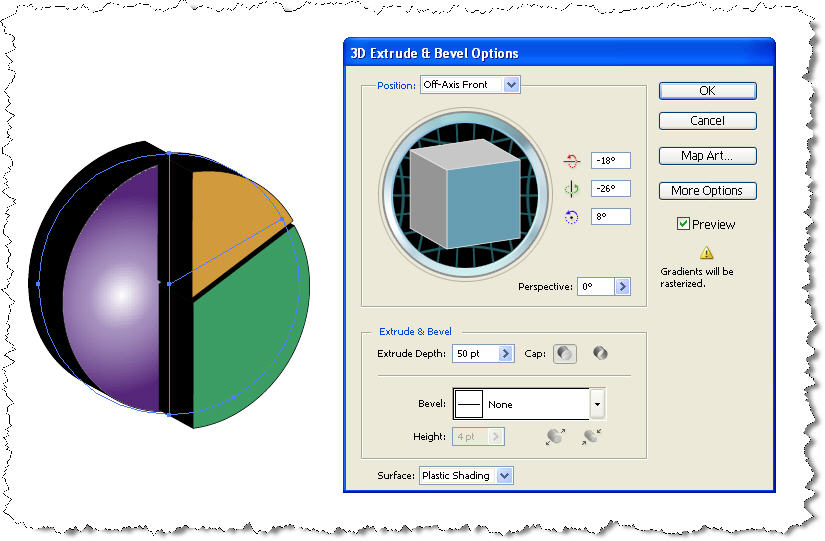 (8) Use these suggested values for the three axes:40, 5, and 0 (zero). Click More Options button to display the shading options. Select an appropriate shading color: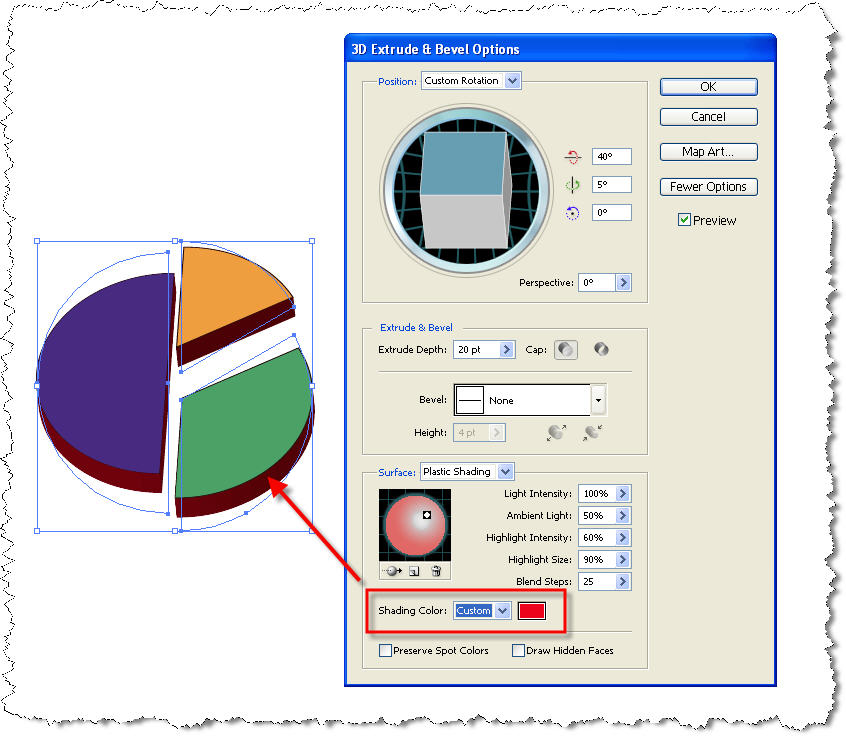 (9) You can also apply any available graphic style by selecting Window > Graphic Styles from the menu bar.
(10) Move the slices as necessary for the best look.  Add legends as appropriate.
The result is a nice-looking 3-D pie chart: