The following two tabs change content below.
Latest posts by techwriter (see all)
© Ugur Akinci
(1) Give all your figures a caption.
(2) Click your cursor to where you'd like to place your List of Figures.
(NOTE: Microsoft calls the same list "Table of Figures" unfortunately. What if you need to create a list of tables? Should you call that a "Table of Tables"?)
The traditional location is right after the Table of Contents (if any) and before the "List of Tables" (if any).
(3) Select the References tab from the main menu. Then click Insert Table of Figures to display the Table of Figures dialog box which is set up to create a list of figures by default: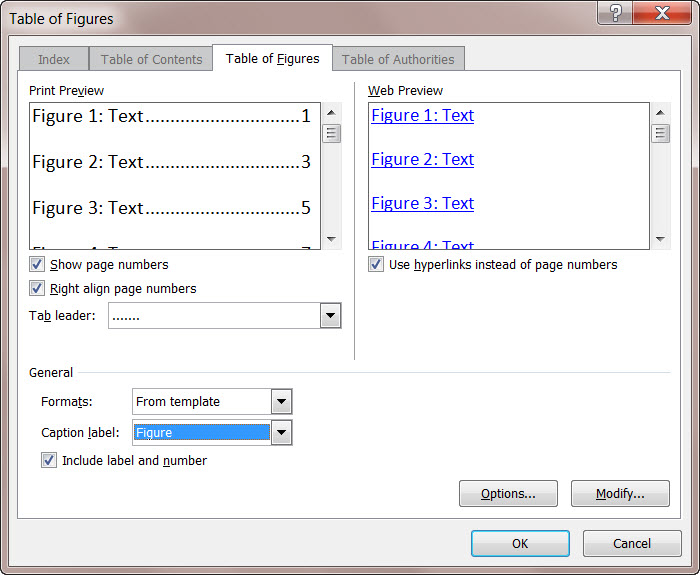 (4) Clear the "Use hyperlinks instead of page numbers" check-box if you do not want to jump to a HTML destination accidentally.
(5) Select the "Show page numbers" check-box. Select the "Right align page numbers" check-box. Select a Tab Leader from the drop-down list.
(6) Select "Figure" from the Caption Label drop-down list (if it's not alreadyselected by default) to display figure captions in the Print Preview box. Then select the related "Include name and number" check-box.
(7) Select a template from the Formats drop-down list.
(8) Click OK to display your List of Figures at where your cursor is.
What do you think about this post? Did you like it? Did we miss anything? Please feel free to share your mind.