The following two tabs change content below.
Latest posts by techwriter (see all)
© 2010 Ugur Akinci
Adobe Acrobat is a marvel of a tool. The things that you can do with it is too long a list to print here.
But what if all you need to do is covert a MS Word or FrameMaker file to PDF? Would you still need Adobe Acrobat 9 Pro (which retails at $449 when purchased alone)? Probably not.
Enter a $39.95 product that does a limited job pretty well: Smart PDF Creator.
It converts any file that can be printed (MS Word, MS Excel, FrameMaker and dozens of other formats) into a PDF file that you can view inside Adobe Acrobat Reader.
I tried the free-trial version and it worked just like the way it was advertised.
When you first launch Smart PDF Creator, you are greeted with a start-up screen as user-friendly as they come:
(Click images to enlarge them)
Browse and select your file, then click the Convert button: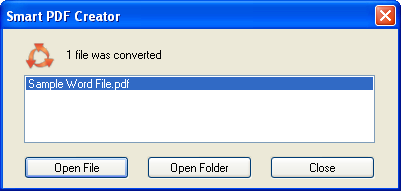 Click the Open File button to view your PDF file. Simple as that. It works pretty good.
Smart PDF Creator will create PDF files from the Print interface of any application when you select "SmartSoft PDF Printer" as a Printer Name from the drop-down menu. Here is my test with FrameMaker 7: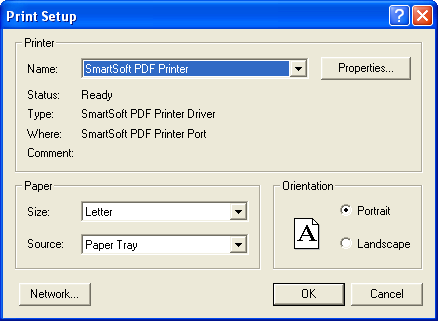 The application generated the PDF version of my FrameMaker file in a hurry: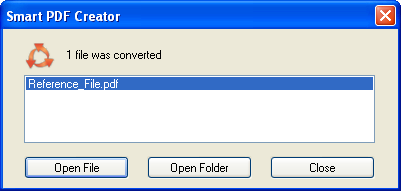 Another way to generate PDF file is to right-click the file in your Windows Explorer and then select Smart FTP > Start SmartFTP or Convert with Smart PDF Creator from the pop-up menu: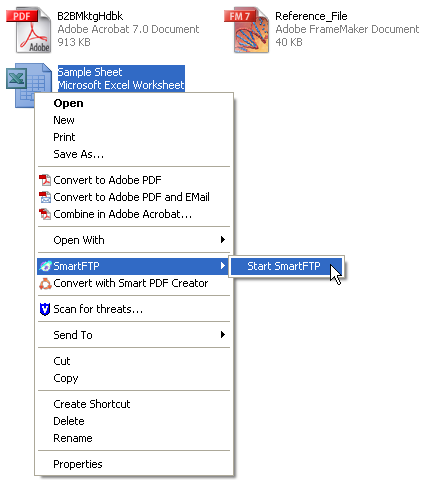 This method also works with any file format that you can print through the respective application's print interface.  Not too bad for a useful application that costs only $39.95.  I'm not an affiliate for this product but I still would like to recommend it in case you can't afford Adobe Acrobat Professional.