The following two tabs change content below.
Latest posts by techwriter (see all)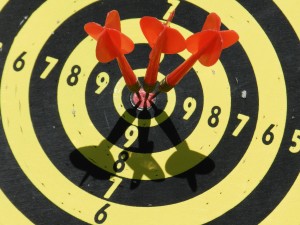 © Ugur Akinci
The chances are you're reading a number of blogs like this one throughout the day and leaving comments with the hope that they will get published.
Leaving comments have a two-fold purpose:
1) To contribute to the ongoing discussion, and
2) To get backlinks to your own web site, unless the site owner has turned on the "no follow" setting. I do not do that in this blog. I believe that if a reader is thoughtful enough to leave a good comment, he or she should get the courtesy and benefit of a backlink. That's the least I could do for that reader and I don't understand why some sites deny even that courtesy to their readers.
The problem is this: we site owners also do get a lot of spam. This site, for example, on the average gets about 100-120 spam "comments" a day. On some days the same number jumps up to 300 and more. It's madness! I catch almost all of them thanks to the wonderful Akismet WP plugin. I have no problem there.
But all that spam creates another issue: sometimes I cannot decide whether a comment is spam or not. It's such a border-line comment that I cannot decide and sometimes I end up deleting them. I delete them because they are non-informative, not relevant to the blog topic, written in a rude and crude manner, or plugging in a product or service too hard.
So here is my advice to maximize your chances that your blog comments will get published:
1) Make sure your comment is relevant to the post topic. Do not leave a comment talking about toasters and household products for a blog post on medical writing, for example.
2) Address the site owner or the administrator by name. Almost none of the spam messages does that. So when I see my name at the top of the comment, I know it comes from a real person and not a spam robot.
3) Say something useful. Don't just say "this was interesting" and leave at that. I sometimes get cryptic "Can I publish a link to this post?" sort of comments that I also delete since they're probably all spam. Equally useless (and a clear sign of spam) is GENERIC "comments" like "Keep posting stuff like this i really like it". They all get deleted.
4) Don't include more than one link pointing at either your web site or your affiliated products. As I said, I'm willing to publish one backlink as a courtesy and by way of saying "thank you." But I have to draw the line somewhere and I draw it at one link.
What do you think about this topic? What has been your experience about writing comments to blog posts? Would you like to share your own ideas and techniques to get more of your useful comments published?