The following two tabs change content below.
Latest posts by techwriter (see all)
The New York Times has one of the best information designers in the whole world (and The Wall Street Journal is another). I forgot the number of times in the past when I marveled at the way NYT managed to summarize rich data in a single sharp graphic.
Here is one such graphic published today that helps us understand the historic significance of yesterday's midterm elections: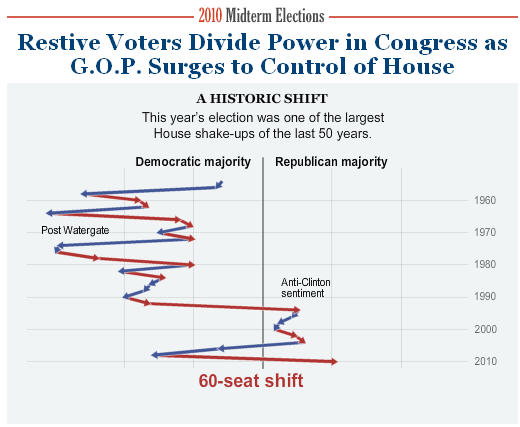 Simply beautiful!
ASSIGNMENT:
Can you adopt and adapt the same idea to express different relationships in different contexts?
For example, what about replacing the labels Democratic versus Republican Majority with:
Family Budget Surplus vs. Deficit ?
Happy vs. Depressed Mood?
Weight Gain vs. Loss ?
What other applications come to your mind? Please feel free to share.