The following two tabs change content below.
Latest posts by techwriter (see all)
This is as good as they come – a great information graphics that forces us to reevaluate our impression of Africa.
http://static02.mediaite.com/geekosystem/uploads/2010/10/true-size-of-africa.jpg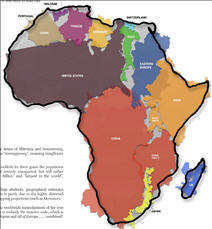 Don't you feel different about Africa after you view this information map? What are your impressions? Feel free to share.