The following two tabs change content below.
Latest posts by techwriter (see all)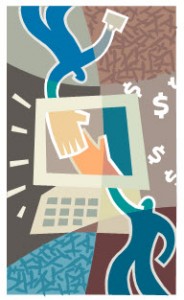 Localizing a product for international markets is now faster and more efficient than ever. And, the growth in online resources – wikis, blogs, mailing lists, and more – allows smart professionals (like you) to learn about localization before they make their investment.
And yet, even in the 21st century, we hear of failed international product release attempts or mishaps. Why?
The following are the top five reasons why product localization falters. Avoiding these mistakes will increase your success rate by orders of magnitude.
• Improper or incomplete internationalization of the product
• Lack of process
• Crippling budgets
• Crippling schedules
• Inexperienced staff
Improper or incomplete internationalization of the product
Many internationalization efforts fail because they are inaccurate or simply incomplete. Are you covering all of the following?
• First, following established internationalization standards to prepare code for localization is a must: Adopt Unicode and externalize user strings.
• Next, perform pseudo-translations and carry out quality assurance steps.
• Once this is done, create a complete localization kit. Your kit should include the resource bundles, install script, help manuals, and any other files that end users see when they're using your product.
• Finally, double-check your localization kit. Be sure it's complete and accurate before the localization effort starts.