The following two tabs change content below.
Latest posts by techwriter (see all)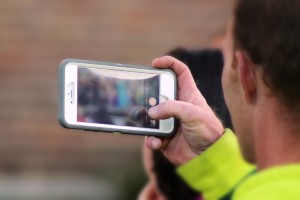 © Ugur Akinci
We need to make a lot of choices every day. The familiar refrain of "paper or plastic?" represents one such mundane choice that we are faced with when we stop by at a supermarket for shopping.
Another choice I'm faced with on a regular basis is "text or video" in sharing useful technical writing tips with my readers. Which do you think is more effective in learning a new product or technique?
Do you like posts that mostly rely on text and screen-shots, or a video clip describing the same?
I'm testing some videos for the last couple of weeks and although the traffic has not picked up significantly yet, something else picked up dramatically: average time spent by a visitor at the site. That metric clearly doubled once I started posted videos.
But overall, I'm still not thoroughly convinced that videos are the best way to share technical information for the following reasons:
(1) Personally, my eyes start to glaze over whenever I watch a video clip longer than 5 or 10 minutes. The same thing happens with a too-long text post of course but in general text does not wear out my patience as quickly as a long video.
(2) A video is a more linear delivery vehicle than a text post or a book. With a book, for example, I can flip back and forth, place bookmarkers or dog-ear important pages, take notes on page margins, in short, make it my own much easier than a video. With a video I can fast forward and backward, or pause it, but basically I have to be patient and watch everything in sequence in order not to miss anything important. And of course there is no way to annotate a video the way I can print and take notes by hand or use yellow post-it notes on a text copy.
Advantages of video:
(1) Eye candy. A video is fun to watch. Human eye is always attracted to color, movement and (in this case) audio and music.
(2) Some details and procedures are much easier to show than to tell. There are indeed many cases in which a picture is worth a thousand words. I readily accept that as well.
So it comes back to you dear reader as to what you like and expect: text or video? If you share your preferences with me here I'd appreciate it.
Your feedback will help us improve the content of this blog and bring you an even more useful and relevant product. Feel free to comment…