The following two tabs change content below.
Latest posts by techwriter (see all)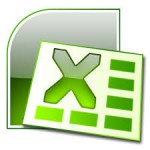 By Jen Morrison
If you've ever worked in a college bookstore, you probably realize that your software is, on some level, based on Microsoft Excel, or at least a similar spreadsheet program. What you might not recognize is that a significant number of your daily activities are Excel-based — or could be.
The Basics
These are the tasks that you would think Excel would be doing around the bookstore already. Nothing awe-inspiring, but the generic basic functions of a spreadsheet program like Excel are worth mentioning.
Inventory
Excel is also the tool for tracking inventory in a store with a huge variety of items. With Excel's ability to send an 'alert' Email each time a given item gets low, it's easy to make sure that you have enough stock at all times.
Point of Sale
Many POS systems in many businesses use an Excel-based front end — basically a 'mask' that goes between an Excel spreadsheet and the user interface — to generate reports ranging from sales tax calculations to printable receipts.
Invoicing
With a smidgen of template work, Excel can create very professional-looking invoices for your and secondary services that you contract out, like window washing or other cleaning services.
Scheduling
Excel's ability to make graphs makes it a snap: put in the employees' hours and recieve a visual that will make any gaps or overages in your coverage immediately obvious.
Accounting
It's pretty much guaranteed that your basic accounting program uses Excel to track, control, and evaluate numbers. It's the best tool for the job, simply put: it's ability to calculate, graphs, and compile numbers from a myriad of sources is invaluable.
Creative Outlets for Excel
Here are some tasks Excel should be doing for you that you may be using other tools to accomplish — a little outside the box thinking, and you'll see just how Excel could be improve workflow around the bookstore.
Employee Performance
Whether you track it by the compliments you get from customers, by how well an employee meets the goals of specific programs, or by how much profit you make while they're working, Excel gives you the ability to see at a glance which employees are the most valuable to the bookstore.
Special Programs
Speaking of specific programs, Excel can effortlessly be set up to keep track of specific goals and how your employees — individually, in groups, or as a whole — have been able to meet those goals.
Sales
Crafting sales — reducing the price of your merchandise — is always a risk. It might bring in enough extra business to improve your overall profit, or it might suck dry what profits you are already making. Excel's capacity to put together and test various scenarios can help you see what you need to do to make a sale work out in your favor — or when to end it early if it's not working for you.
Customer Tracking
College bookstores tend to bring in frequent repeat visits, so it might be worth your time to put together a customer tracking system that allows your employees to take notes on your customers — it's that kind of personal touch that sets you apart from the bigger office supply and chain bookstores downtown!
Projections
Excel's capability for extrapolating on given data points and projecting likely futures can be a big help for upcoming special events or just adapting to regular seasonal changes.
Excel has such a wide range of abilities, from the every-day mathematical functions to stunning templates to sophisticated extrapolations and scenario-testing, that its ability to help out almost every aspect of managing a college bookstore is unparalleled. If you're not using Excel in yours, perhaps you ought to look into what Excel can do for you.
Jen Morrison is a writer for LastMinuteTraining.ca. Canada's largest online marketplace for training. They provide access to Vancouver based Excel training as well as in most other major centers across Canada.