The following two tabs change content below.
Latest posts by techwriter (see all)
© 2010 Ugur Akinci
I've been an Adobe-products user for almost two decades now. Photoshop, Illustrator, Acrobat, InDesign, GoLive, PageMaker, FrameMaker, you name it, I've used and liked them all.
However, I never understood why Photoshop is still marketed by Adobe as one of the best things to come with the Technical Communication Suite (TCS) bundle.
As TCS3 is getting ready for release in April 2011, I have to repeat my continuing admiration both for Photoshop and all the other individual components of the TCS package (like FrameMaker) most of which I use every day as a professional technical communicator.
But I still fail to see why Photoshop is a much better choice than (let's say) Illustrator for TCS.
Let me try to argue my case in some detail: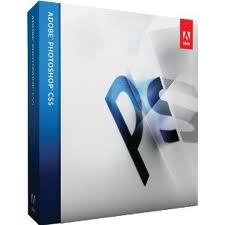 (1) Photoshop CS5 is a great tool especially for advertisement agencies and graphic artists doing truly creative work. I think that's also the reason why it's got many features that a technical writer would hardly use.
For example, take the "content-aware filling" (CAF) feature that is frequently mentioned by Adobe as a TCS selling point. I fail to understand how frequently such a feature would be used by a tech writer.
The reason is simple: CAF fills the background by a "pixel averaging" algorithm. It's a very smart and amazing solution but not perfect by design. The thing is, when CAF is used to remove a foreground object from a relatively homogeneous background, perfection does not matter anyway since the human eye cannot tell the difference between one particular look of a (let's say) forest floor with autumn leaves from another.
Or imagine you're working with a beach photograph. When you remove an object sitting on the sand by using CAF, the human eye will not be able to tell the subtle shifts in the sand pattern because it is so homogeneous.
By contrast, the photos and illustrations we use in technical documentation are very precise.
For example, let's say I want to use CAF to remove a hand holding a motherboard. Parts of a motherboard are not like the leaves on a forest floor or the sand particles on a beach. Every board component needs to be exactly where it is and it cannot be rendered by any pixel-filling algorithm. When I remove a hand that is partially blocking a motherboard I do not want Photoshop to fill the new area with "averaged board pixels" but with the exact board-object (a resistor? a capacitor? an LED? etc.) that the hand was obscuring.
As good as Photoshop is, I don't believe it can truly know what  real-world object is hidden behind another one. If it did we could just take the picture of a building, submit it to Photoshop, and saw all the objects behind the walls! That would transform Photoshop into an X-ray machine. I don't think that is possible but I'm always open to be proven wrong.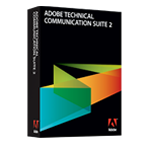 (2) Secondly, Adobe is rightfully proud to introduce 3D-Model insertion as a major TCS feature. I agree with that. Who wouldn't want to have 3-D illustrations in a PDF document that can be pulled apart, turned around, and examined from different angles. That's super indeed!
However, the question is: how are we going to create those 3-D illustrations in the first place?
Since Adobe offers Photoshop as the only graphics tool in the TCS package, are we supposed to create these fantastic multi-part 3-D illustrations with Photoshop? I'm really not sure.
When you look at the file types, these 3-D models are in either U3D or SLDASM format. I'm not too familiar with these file formats but I'm wondering if Photoshop is the right tool to create them?
I'm aware, for example, that one can create fantastic 3-D text objects, complete with "wall shadows" and all the other real-world effects by using PS CS5's jaw-dropping "repousse" functionality. But that's for text only.
Can we use Photoshop to create the kind of SLDASM illustrations with oddly-shaped parts, screws, bolts, electronic components, and all the other mechanical details that a technical writer uses in her technical manuals?
If so, it would be a great service if Adobe published a tutorial showing how exactly to do that with PS CS5 since the bulk of my technical illustration work consists of creating such detailed illustrations rather than editing scenery photographs with homogeneous backgrounds.
So, resting on the assumption that Photoshop is not suitable to create such U3D or SLDASM files, this is again another reason why I think PS CS5 is not the ideal graphic tool to include in the TCS package.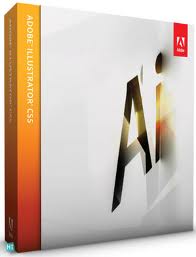 (3) I always defended the idea that Illustrator is a much better "partner" for TCS than Photoshop for the simple reason that it is excellent for vector drawing which is what we use in a technical illustration. And any photo/raster tasks like resizing a photograph or playing with its hue, etc. can easily be accomplished with any of the free pixel editors out there, including the quick online-pixel-fixer www.picnik.com. We do not need the clearly over-powered PS to handle such mundane pixel editing jobs.
However, truth be told, in reality even Illustrator is not the ideal vector drawing job for most technical illustration assignments since, again, it was designed from scratch with creative artists in mind, and Illustrator clearly excels in and dominates that important niche.
However, for the same reason, Illustrator lacks some important features that a creative illustrator would hardly use but a technical illustrator needs like bread and water, like one-click isometric perspective, for example. Yes, you can create that in Illustrator manually but that takes time and is not efficient at all. If you try Corel's Designer Technical Suite X5 you'll see the difference and realize right away what as technical illustrators we are missing in Adobe Illustrator.
(See the TUTORIAL: How to import 3-D illustrations into Corel Designer Technical Suite (PDF))
SUMMARY: I know perfection is not possible in life and no software suite is perfect. But I believe they can all be improved with informed criticism and constructive input, as I tried to do in this post.
I still think TCS is one of the best suites out there for technical communicators and it'll be even a better package when either PS is dropped in favor of the Illustrator without raising the price, or Illustrator is also included in the same bundle at a small additional cost.