The following two tabs change content below.
Latest posts by techwriter (see all)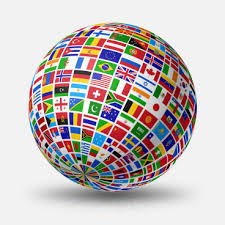 © Ugur Akinci
Some technical communicators think that "localization" is one and the same thing as "document translation."
Localization certainly encompasses translation but that's not all. A localization project can include a lot more than just translating a user manual or two.
Just consider the following list of BOM (Bill of Materials) introduced at a recent web seminar held by Global Vision:
GUI. Imagine all the files in your "product" with extensions like .rc, ASP .net (.resx), binary (.dll or .exe), Java files (properties), PHP, XML… Do you need to translate them to the local language(s) or adapt them to the local market(s)?
Help. All HTM/XML user assistance files, together with all their images, project files (source files); whether they are attached to your software or available separately online; whether they are "context sensitive" or not… How are you going to use them without translation and adaptation?
Manuals. Guides (User, Installation, System Admin, etc.), Tutorials, PPT Presentations, E-learning modules, Training materials… This one is a no-brainer of course. You need to have them translated. Period.
Misc. Databases, Install scripts, EULA, Readme, Release Notes… Do you need to translate them to the local language(s) or adapt them to the local market(s)?
Web. Databases, Images, Flash, Java scripts, all kinds of HTM, ASP, PHP, PDF files. What kind of "localization" they need to make your project a success?
Marketing Materials. Source files (inDesign, Quark), images, fonts.
Meta File. A document describing the files with pertinent instructions. You'd better have this localized as well since it explains which files are exactly included in the "kit" and what to do with them.
So as you can see, the true scope of a localization project can be quite extensive. That's why you should assess your real localization needs well in advance and not step into the arena just simply assuming that "all you need" is "translating a few documents into a few foreign languages." If you do that you should also prepare yourself for all kinds of "eleventh hour surprises" down the road.