The following two tabs change content below.
Latest posts by techwriter (see all)
© Ugur Akinci
Did you know that you can make a good living as a technical communicator by concentrating on writing U.S. Government purchasing contracts?
U.S. Government is probably the largest buyer in the world, period. The numbers change from year to year, but the last I heard is this: U.S. Government purchases more than $400 billion worth of goods and services every year, ranging from tanks and missiles to shoes, fine-art paintings and cleaning detergent. About a quarter of that volume (those purchases between $3,000 and $100,000 in value) are set aside by law for small businesses.
Yet, did you know that only 1% of small businesses in America today submit a proposal, in response to an RFP [Request for Proposal], RFQ [Request for Quotation] or IFB [Invitation for Bid]?
Why?
Because the procedure is complicated, with a lot of bureaucratic procedures to master.  Somebody needs to read all those rules, understand them, and then implement them. Sounds like a perfect job for a technical communicator, isn't it?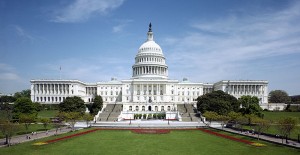 The bottom line is,  if you can help a small business make money, you'll end up making money too. It's a win-win situation and a great way to write your own check.
All that is fine and dandy but how would you approach the subject and how would you begin to specialize in this lucrative niche?
First off, I'd recommend learning the lingo of the trade. There are MANY acronyms and abbreviations that are vital (like RFP, RFQ, IFB, etc.). You can't go anywhere without knowing what a "GSA Schedule" is, for example.
Secondly, it might be helpful (at least in the beginning until you learn the ropes) to distinguish the initial phase of SEARCHING and FINDING the appropriate contract bids from the latter phase of RESPONDING to them. They are both valuable services that you can offer separately or jointly to your small business clients.
Thirdly, it would be great if you understand the difference between regular competitive bidding and FSS (Federal Supply Schedule) type of fixed-pricing contracts since they need to be handled differently.
After you do all that, I'd recommend you visit all the main federal contracting web sites and familiarize yourself with the ins and outs of federal contracting. I suggest you start with http://fbo.gov
Lastly, it would be great if you sat down and prepared a sample proposal by responding to one of the bids you come across at the FBO site mentioned above. That would not only give you a realistic sense of what it'd take to write one of these proposals but also a concrete work sample to show to your prospective customers.
(Public domain photo of the U.S. Capitol courtesy of Wikipedia.)