The following two tabs change content below.
Latest posts by techwriter (see all)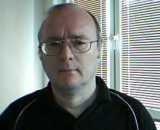 By David Odell
If you are always opening and working on the same set of documents that are rarely accessed by anybody else, why not put them into a FrameMaker book file? These files do not even have to be in the same directory. This will mean that all you have to do when you start work is open the book file and you will have direct access to all of the files rather than having to go through the open file routine where you have to keep hunting through the directory structures to get to the file that you want.
If you are working on a set of similar or related documents
If you are writing a set of individual servicing procedures, white papers, product descriptions etc. placing them within a FrameMaker book file will help you increase efficiency. You will be able to carry out such tasks as spell checking, word substitution and any formatting tasks without having to open each file individually,
Printing individual files from a book file
This is a FrameMaker feature that very few people are aware of. If, for example, you are working on a set of servicing sheets that are to be distributed separately, it is very simple to print them off as separate PDF files. You have to set you printer as the PDF printer, select the files that you want to print, or leave it as print book if you want all the files that are within the book container, and then select the pull-down option to print each file as a separate file. When the first file in the batch is ready for printing it will ask for a destination folder and from then on the rest of the files will be printed to that folder.
There is only one inconvenience with this method, and that is all of the files are prefixed with the name that you have given to the book file, so give a bit of consideration to the name that you give it or be prepared to do a lot renaming of files afterward, Whichever way you do it, it will still be quicker than opening each file individually and then printing it off. These are all very simple ideas to help you manage you documents more efficiently. The basic concept that you have to get into your mind is that just because it is called a book file it is not just for managing books. It is a container to help you manage a whole series of files.
David Odell has been a technical writer for over 25 years. He has listed, and discussed, various tools, some free and some at a small cost, that can make a technical authors life a lot easier at his technical writing resources web site.