The following two tabs change content below.
Latest posts by techwriter (see all)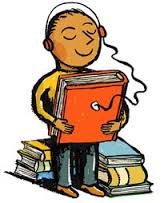 By Alicia Nicole Dunams
Printed books or ebooks are the traditional mode for authors to convey their message. Their readers turn the pages, reading along as the author shares his or her insights. Audiobooks, on the other hand, give people an opportunity to 'read' a book by listening to it. No paper is necessary or long hours spent in front of a computer screen.
Which is better? That depends on who you ask. Some people don't like to read or they don't have the time to set aside specifically to read a book. They may prefer an audiobook, which gives them the opportunity to listen to a book while they're driving or commuting, or even while they're doing routine tasks around the house. Yet, others prefer the print version of a book, enjoying the written page, the ability to turn back at whim, or to curl up with a good book.
If you only have a printed book, you're missing out on potential 'readers' who prefer to listen to books, rather than read them. The same holds true for audiobooks- if you only offer an audio version of your message, you're not going to capture the buyer who prefers to hold a book within their hands and turn the page. The solution? Offer both! You'll increase your sales and reach a much wider audience.
Once you have a book or audio, it's relatively easy to convert the content. Let's start with turning a print book into audio. There are three ways to do this.
1. Use a text-to-speech program to convert text to audio. You type the words into the program, and it automatically digitally converts it for you. Some of the programs offer many different 'voices' to select from-male, female, a variety of accents, and even multiple languages. You'll want to research the different programs available. Some are free, while others are available for purchase. Depending on the quality of sound and the voice options you're seeking, find the one that works best for you and your book.
2. Another way to convert text into audio uses a resource you already have-your own voice. You'll need a few things to do this: A high-quality microphone (what some call studio quality), headphones, and a USB Audio/MIDI interface for your computer. These are things you might already have; if so, you can get started. If you're recording your book from your home computer, you might find that the quality isn't as high as a professional studio. For that reason, some people do prefer to rent a recording studio instead of a home computer, which will give them the highest quality audio.
3. Another way is to hire a professional voice-over artist. I am currently doing this for my own work, Goal Digger: Lessons Learned from the Rich Men I Dated. If you search the talent category on Craigslist.org, there is a vast range of looking-for-work voice-over actors and performers. Many of them with their own studio. This can give a professional and polished, even theatrical, edge to your Audiobook.
Those are three ways to convert your book into an audiobook. If your budget allows, you might also want to consider hiring a company that specializes in creating audiobooks to do this for you. You can find many businesses who offer these services through an internet search.
Now, let's turn to converting your audio into text. You've recorded your audio already, perhaps your book is based on speeches or seminars you've held. The information is there-you just want to put it into print.
There are three ways to convert your audio into the written word, which can then be edited and formatted for publishing.
1. Convert the audio file yourself using transcription equipment or software, which enables the typist to adjust the speed of the audio to a reasonable pace. It also allows the typist to pause, stop, or rewind the audio when necessary. Free transcription software is available for download on the internet, as well as transcription software that must be purchased.
2. Hire a transcriptionist or a transcription service to convert the audio file for you. These services are skilled in converting the spoken word to text and will provide you with a professionally transcribed audiobook that you can format for print. Again, you can locate transcription services in various fee ranges via a search on the internet or by using posting the project on a freelance job site.
3. Your computer offers another option for converting audio into text. It is a speech-to-text software program that takes the spoken word and prints it as it plays. You will need a microphone to use this method. To use this program, follow these steps:
a. Click 'Start' on your computer, then select 'Control Panel.' In Control Panel, select the Microphone or Sound icon and choose 'Speech Recognition Options' from the menu.
b. If this is the first time you've used a microphone, follow the installation instructions and plug it in before you proceed. Once that's done, select "Set Up Your Microphone" from the options available, which will probably include desktop, headset, or built-in microphones. Make sure you choose the one which matches your microphone.
c. Moving along, place your microphone in a stand a few inches in front of you and say "Open Word Pad." Your computer's Word Pad program will automatically open.
d. Now, begin playing the audio that you want to convert to text. As it plays, the text will automatically be entered into the Word Pad program. It may take some adjustment on your part to make sure that the microphone is not too close or too far, causing inaudible audio and errors or gaps in the text.
As with anything technical, you'll always want to edit and thoroughly proofread your new product. People can make mistakes when they're reading out loud, and people and computers can also make mistakes in keying in text. Both conversion processes command a modest edit and a thorough proofread to ensure the final product contains no errors and will provide your readers and listeners with an enjoyable experience and a valuable product.
Alicia Dunams coaches her clients on how to expedite the book-writing process and "Make Your Book Your Business." Her clients include best-selling authors who have appeared on national media outlets such as 20/20 and CNN, and have been written up in The New York Times. These "authorpreneurs" are adding hundreds of thousands of dollars to their bottom line – all by leveraging their published books. Visit aliciadunams.com or 17daybookchallenge.com for more information.