The following two tabs change content below.
Latest posts by techwriter (see all)
© 2011 Ugur Akinci
So you created an Adobe Captivate 5 project; let's say, a slide presentation of a software application.
How are you going to post it to your WordPress blog so that your visitors can play it inside the blog window?
Here is how:
(1) After creating your Captivate 5 project, click File > Publish to display the PUBLISH screen:
(Click images to enlarge them)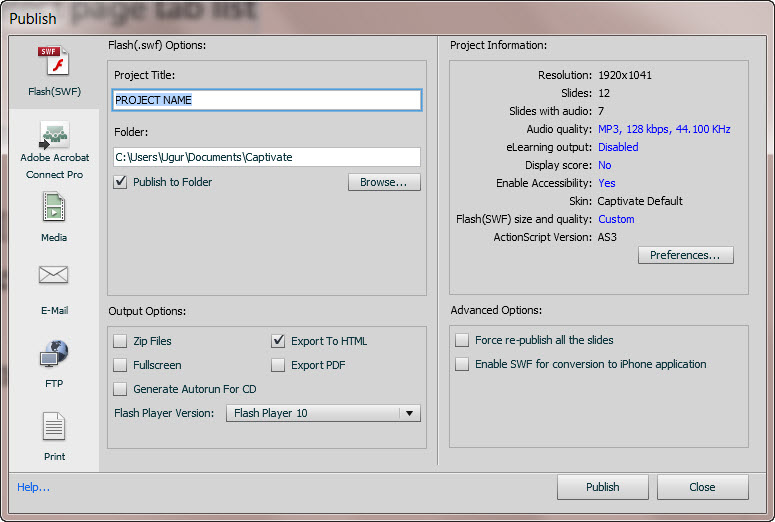 (2) Select the Flash(SWF) screen to generate a SWF file.
(3) Enter a Project Name and select a Folder on your hard drive to save the related Captivate 5 project files to. Make sure PUBLISH TO FOLDER check-box is selected.
(4) Click PUBLISH to publish your Captivate project (slide presentation).
This will create a group of related files like the following: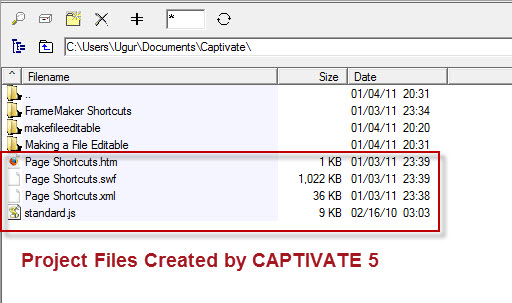 (5) FTP these files to ( a selected folder on) your server.
In your WordPress blog's administrative module, create a new post. The click the Insert/Edit Embedded Media button to display the following screen: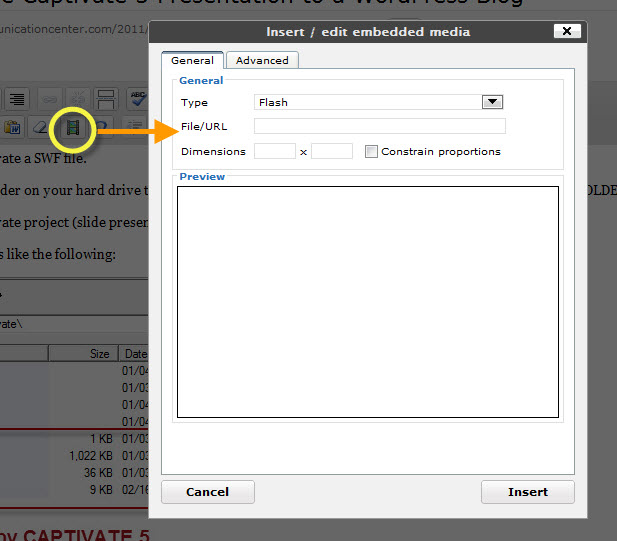 (6) Select Flash for Type. Enter the URL of the SWF file (which is a part of the group of project files you have saved in step5 on your server). In the above example, this would be the Page Shortcuts.swf file.
(7) Adjust the DIMENSIONS the way you like.
(8) Click PUBLISH to publish the Captivate 5 Flash presentation to your WordPress blog.
TIP: In step 2, you can publish the project files directly to your web server by selecting the FTP option.