The following two tabs change content below.
Latest posts by techwriter (see all)
© 2011 Ugur Akinci
MS Word 2007 records all kinds of hidden and meta data with your technical document. Before releasing it for general use, it's always a good idea to inspect and see if there is anything in there that you'd like to clean up.
For example, if the document is started by another writer years ago and you re-wrote it from scratch, you might want to add your name as the second or the sole author.
Here is how you can check all that data tucked away inside your MS Word 2007 file.
Select Office Button > Prepare > Inspect Document to display the inspection dialog box: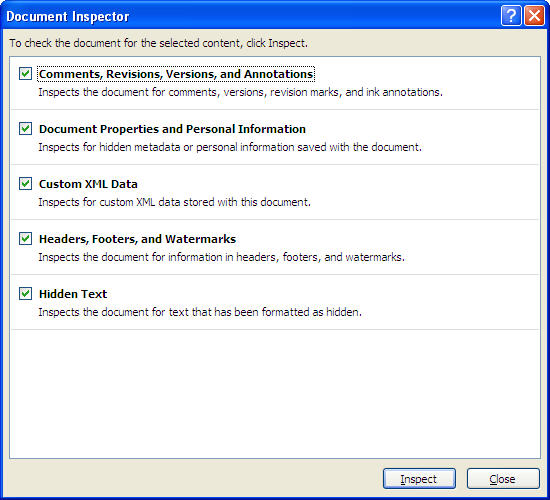 Check any or all of the available options and click the INSPECT button to display the results screen: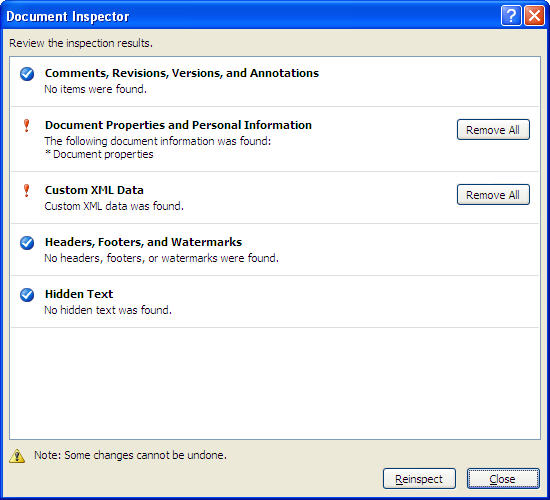 You can delete the hidden data that you don't like by clicking the respective REMOVE ALL button and then REINSPECT button.
When you're done, click CLOSE.